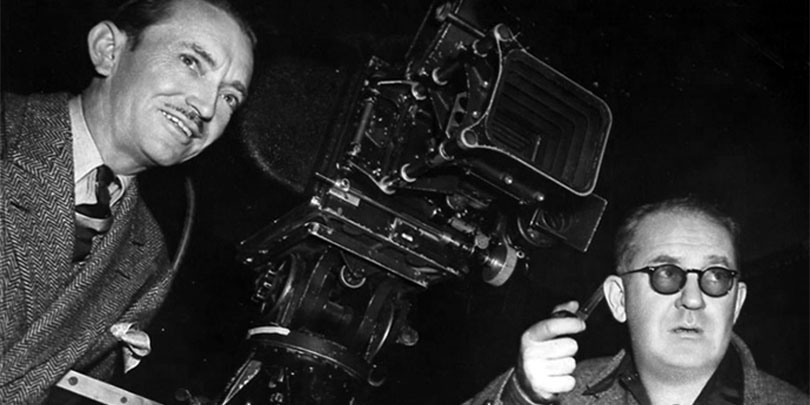 Directors and Officers liability policies are typically precise in defining the job descriptions of the individuals to whom they offer coverage.  Recently, in United Fire & Cas. Ins. Co. v. Thompson, No. 13-2352 (8th Cir. July 11, 2014), the U.S. Court of Appeals for the Eighth Circuit had to decide whether the term "director," which was left undefined in a corporation's Commercial General Liability policy, could apply to a supervisory employee, whom one party described as a "director of operations."  In affirming an award of summary judgment, the court found that the intent of the policy was clear from the document as a whole.  On that basis, it held that "an ordinary person of average understanding purchasing the insurance" would have expected coverage only for members of the corporation's Board.
A Rose Concrete is a Corporation
Rose Concrete Products Inc. of Scott City, Missouri, was insured under a CGL policy issued by United Fire.  It was sued by an employee, Dennis Thompson, who was operating one of Rose's dump trucks when it overturned.  Thompson alleged that the accident was caused by a defective hydraulic pump, and that another Rose employee, Wayne Rockett, had known about the problem when he allowed Thompson to operate the vehicle.  As the suit progressed, Thompson added Rockett as a defendant.
Section II of Rose's CGL policy determined who was an insured entitled to coverage.  It was divided into five subsections, each of which applied to a different type of insured:  individuals, partnerships, limited liability companies, corporations and trusts.  For corporations, the policy provided:
Your 'executive officers' and directors are insureds, but only with respect to their duties as your executive officers and directors.  Your stockholders are also insureds, but only with respect to their liability as stockholders.
The policy did not define the term "directors."  United Fire agreed to defend Mr. Rockett, subject to a reservation of rights.  But Rockett later moved to Kentucky, lost contact with Rose and failed to respond to interrogatories or otherwise cooperate in the defense.  A Missouri state court entered a default judgment against him for $850,000.
I'm Ready for my Close-Up, Mr. Rockett
Union Fire brought a separate action, seeking a declaratory judgment that Rockett was not an insured under Rose's policy, and, therefore, that the insurer was not obligated to pay the judgment against him.  Mr. Thompson, the plaintiff in the underlying suit, was named as a defendant in the insurer's action, in his capacity as Rockett's judgment creditor.  The district court granted summary judgment to the insurer, and Thompson appealed.
Thompson asserted that, at the time of the accident, Rockett had been Rose's "director of operations."  Although Rose employees did not have specific titles, Thompson argued that "Rockett is an insured 'director' because he often 'directed' people … as part of his job."
Thompson also argued that the term "director" was ambiguous, and so should be construed in favor of coverage.  Among other things, he cited United Fire's response to an interrogatory, which had asked whether the policy "define[s] the difference between … the words 'director' and 'manager.'"  United Fire had objected, "on the ground[] that the terms 'director' and 'manager' are not defined in the Interrogatory and are ambiguous."
The Eighth Circuit rejected both arguments.  Under the general rules of construction in Missouri, the court explained, words in an insurance policy are not ambiguous, merely because their meaning "confounds" the parties.  Instead, a court should apply the meaning that would be understood by "an ordinary person of average understanding purchasing such insurance."  In seeking that understanding, the court stressed that "words in an insurance policy must be interpreted in the context of how they are used in a particular contract."
In this contract, the court noted, "the policy separates different types of insureds, depending on what kind of business organization is being insured."  "Directors" are insureds only if the insured organization is a corporation.  And, as a matter of law, "[c]orporations in Missouri are 'controlled and managed' by a board of directors."  The court concluded:
A corporation is generally composed of executive officers, a board of directors, and shareholders.  Thus, when analyzing the term 'directors' within the context of the … policy as a whole, the policy unambiguously insures only members of … [the] board of directors, rather than all employees who may 'direct' some aspect of … the company.
As for the insurer's interrogatory response, the court similarly held that context was decisive:  "The fact that an isolated word in an interrogatory may be ambiguous does not serve as an admission that the same word used in a particular insurance policy is likewise ambiguous."  Whether a term is ambiguous "is determined in light of the specific factual situation before the court."
Image source: unknown (United Artists) (Wikimedia)