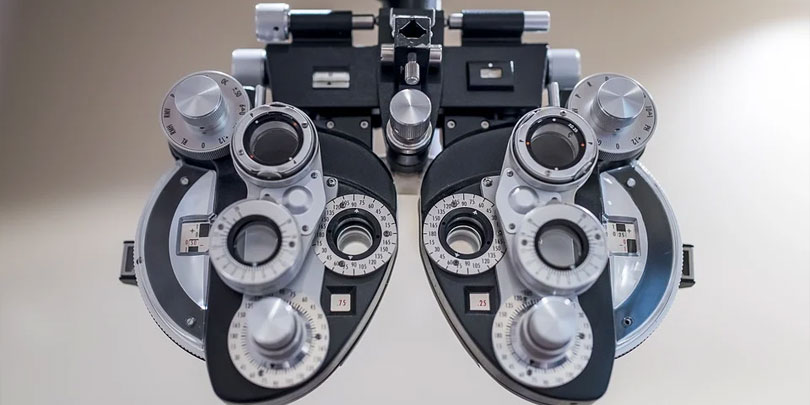 Insurance policies often contain "limitation-of-action" or suit limitation provisions, which contractually reduce the statute of limitations for an insured to assert a claim against an insurer. Depending on the state, such provisions can be enforceable because, as a general matter, parties are free to contract on whatever terms they wish, so long as they do not violate a particular statute or public policy. However, there are certain circumstances under which an insurer can be found to have waived the contractual limitation provision under a policy. For example, an insurance company may waive such a provision when the company's conduct leads an insured to believe that payment under the policy will be made, such that bringing suit before the expiration of the limitation period would not be necessary.
Recently, in Premier Eye Associates, P.C. v. MAG Mutual Insurance Co., the Georgia Court of Appeals considered whether MAG waived the contractual time limitation provision in a policy issued to Premier Eye Care Associates, P.C., a Georgia-based ophthalmology business, based on allegations that MAG had never formally denied liability under the policy, had made multiple payments to Premier over a number of months, and had participated in mediation on Premier's claims. Affirming the trial court's ruling, the court of appeals held that MAG did not waive the contractual time limitation provision because MAG's actions never led Premier to rely on any promises to pay.
Underlying Coverage Dispute
In September 2013, Premier's medical office suffered catastrophic flood damage when thousands of gallons of water mixed with liquefied grease poured into it from a pizza business that occupied the suite above. Premier immediately filed a claim with its insurer, MAG. From November 2013 to February 2014, MAG made a number of payments under the policy to reimburse Premier for loss of personal property and business income, totaling more than $250,000. MAG thereafter withheld any additional payments.
From the original submission of its claim up through February 2015, Premier sent several letters to MAG, complaining that MAG had not met its payment obligations under the policy. In its final letter to MAG on February 10, 2015, Premier provided the statutorily required 60-day notice to bring a bad faith claim against MAG. In doing so, Premier advised that this letter was the final notice to MAG of its various claims, and after detailing them, Premier contended that the remaining amount MAG owed under the policy was no less than $362,239.79.
In an effort to reach a settlement on Premier's demands, MAG agreed to Premier's request for mediation. The mediation occurred on January 28, 2015, but was ultimately unsuccessful.
On February 10, 2017, approximately two years after the failed mediation and more than three years after the flooding damage occurred, Premier filed suit against MAG to recover amounts it believed to be due under the policy. The action was voluntarily dismissed and then renewed. On December 5, 2018, MAG moved to dismiss the complaint or for a judgment on the pleadings, arguing that the complaint was time-barred by the policy's two-year limitation period. In its response, Premier argued that MAG waived the time limitation provision because it implicitly admitted liability under the policy and engaged in mediation with Premier within months of the two-year deadline.
Ultimately, the trial court granted MAG's motion to dismiss. The court held that the two-year limitation period in the insurance policy was enforceable and that MAG had not waived enforcement of the provision.
Coverage Appeal
On appeal, the court of appeals rejected Premier's contention that MAG waived enforcement of the contractual time limitation by, among other things, never denying liability under the policy, making a number of payments to Premier over many months, and engaging in mediation.
In recognizing that waiver of a contractual limitation provision could be found based on an insurer's conduct, the court of appeals noted that an insurer may waive such a provision "when the company leads the insured by its actions to rely on its promise to pay, express or implied." The court also acknowledged that the question whether an insurer's conduct could lull the insured into a belief that the time-limitation clause in the policy was waived can become a disputed question of fact for the jury in dismissal or summary judgment proceedings. However, certain conduct – such as settlement negotiations – do not always give rise to a jury question of whether the policyholder was led to believe that he or she need not file suit, even if they continue through the policy period.
Ultimately, the court of appeals found that Premier was never misled. Premier was well aware that MAG did not intend to fully pay the amounts Premier claimed were due. Also, although MAG participated in an unsuccessful mediation in February 2015, Premier had approximately seven months afterward in which to file suit before the two-year limitation period expired, but it failed to do so. Simply put, the record was devoid of any evidence that MAG ever implied it would fully pay the amounts Premier claimed were owed after the February 2015 mediation. MAG did not waive enforcement of the two-year limitation period in the policy, and Premier's claim was dismissed as untimely.