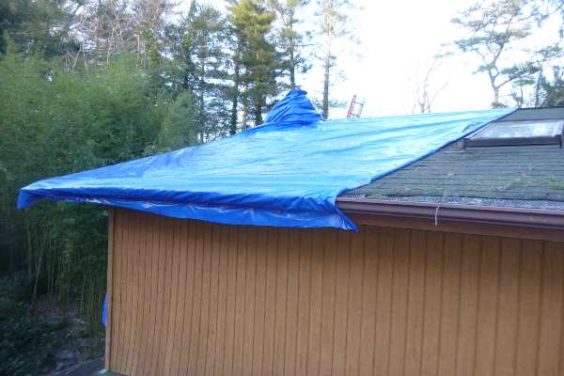 In Saunders v. Florida Peninsula Insurance Co., a Florida appellate court recently determined whether a faulty workmanship exclusion in a homeowner's policy applied to a property loss caused by a contractor.
The insured, Veronica Saunders, hired a contractor to install a new addition to her home, which was insured by Florida Peninsula Insurance Co. During the construction process, the contractor took off a portion of the roof and only covered the exposed area with tarps. The home eventually sustained damage from rainfall after the house was left in this condition for several weeks.
Saunders filed a claim with her homeowner's insurance carrier, Florida Peninsula. The insurer denied the claim because the policy excluded losses caused by "[f]aulty, inadequate[,] or defective … [d]esign, specifications, workmanship, repair, construction, renovation, remodeling, grading, [and] compaction." Following the denial, Saunders filed a declaratory action in Miami-Dade County seeking a determination of the coverage under her policy with Florida Peninsula.
Florida Peninsula moved for summary judgment based on its position that the contractor's conduct, which caused the damage, was excluded under the faulty workmanship provision in the policy. In opposition to summary judgment, Saunders argued that the policy's faulty workmanship provision was ambiguous because it could refer to either the faultiness of the finished product or the faultiness of the contractor's process. As such, any ambiguity in the policy should be held against the insurer. The trial court disagreed and granted Florida Peninsula's motion, entering summary judgment in favor of the insurer.
On appeal, the Florida Third District Court of Appeal affirmed the trial court's ruling. The court noted that it would be inappropriate, as Saunders argued, to interpret the faulty workmanship exclusion on its own. Instead, Florida case law required that the interpretation of the exclusion provision be made in the context of the entire insurance policy. The court further explained that the meaning of a term within a policy should only be ascertained by reading that term in conjunction with the entire policy, which included the other terms associated with it.
In this case, the district court determined that because the term "workmanship" was listed between the phrases "design and specifications" and "repair, construction, renovation, remodeling, grading, and compaction," it was meant to apply to both the faultiness of the finished product as well as to the faultiness of the process itself. Because the workmanship exclusion was not ambiguous, the loss fell under the provision and the trial court did not err in granting summary judgment to Florida Peninsula.