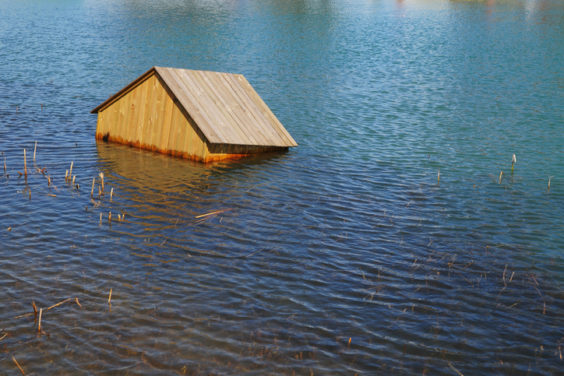 On November 10, 2021, Florida's Fourth District Court of Appeal weighed in on a matter involving the interpretation of an appraisal clause for resolving disputes regarding the amount due for covered loss in First Call 24/7, Inc. v. Citizens Property Insurance Corp.
In July 2018, Citizens Property Insurance insured a piece of property owned by the policyholder. The policyholder contacted First Call 24/7 Inc. to provide water mitigation services after her property sustained water damage. Purportedly, in exchange for the repair services, the policyholder executed an assignment of benefits to First Call. After completing the water mitigation services, First Call sent an invoice to Citizens for $6,259.16.
Following receipt of the invoice, Citizens sent a letter to First Call stating it determined the reasonable and necessary costs of the water mitigation was $949.73 and issued payment to First Call for that amount. In addition, pursuant to the insured's homeowners insurance policy, Citizens demanded appraisal to determine the remaining amount owed for the water mitigation services.
The appraisal clause stated that appraisal was "an alternate dispute resolution method to address and resolve disagreement regarding the amount of the covered loss." The policy also allowed either party to demand appraisal in writing, which Citizens did with its letter to First Call.
First Call rejected Citizen's demand for appraisal and filed a petition for declaratory relief in Broward County. First Call alleged that the appraisal clause only applied to disputes in which damage was not yet repaired. Because First Call already performed the water mitigation services, it believed that the appraisal clause did not apply in this matter.
Citizens moved for summary judgment on the basis that it properly invoked the appraisal clause, and the appraisal clause applied because the dispute in question involved the determination of the amount due for a covered loss, and not in the limited way as alleged by First Call. The trial court agreed with Citizens and granted summary judgment.
First Call appealed the case to the Fourth District Court of Appeal and once again made the argument that the appraisal clause only applied to situations in which the repair work was not yet completed.
The appellate court affirmed summary judgment in favor of Citizens. The court looked to the plain meaning of the language of the appraisal clause and determined the clause was not ambiguous. The court noted that nothing in the appraisal clause (or elsewhere in the policy) limited appraisal only to disputes in which the repair work had not been completed, as First Call contended. Thus, because the appraisal clause was not ambiguous, the court found that the appraisal clause applied in this matter, as it involved a dispute as to the amount due for a covered loss.