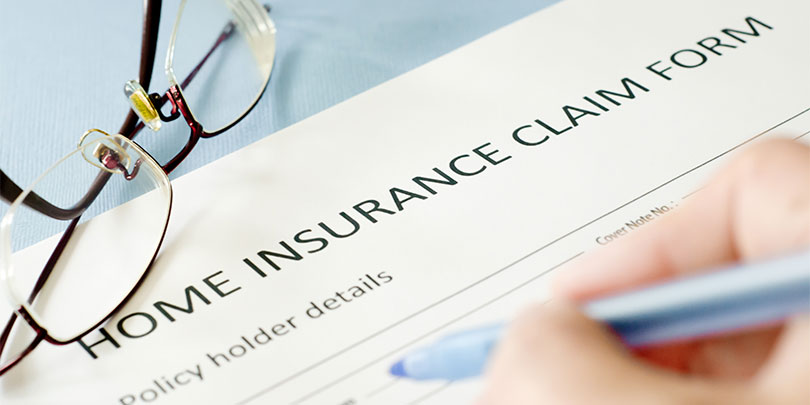 An assignment of benefits (AOB) is a legal tool that allows a third party to be paid for services performed for an insured property owner who would normally be reimbursed by the insurance company directly after making a claim. An AOB is commonly used when a property owner experiences a loss and contacts a contractor for assistance. Most AOB agreements allow the contractor to stand in the shoes of the property owner for insurance collection purposes. These agreements are allowed and enforceable under Florida law.
The use of AOBs has risen exponentially over the past decade, resulting in a corresponding increase in litigation between insurers and the assignees. The insurance industry argues that AOBs allow contractors to unilaterally set the value of a claim and demand payment for fraudulent or inflated invoices. The use of AOBs also raises concerns related to potential exposure to pay more than once if less than all benefits are assigned or another party with an interest in the insurance proceeds claims coverage.
In an effort to address the increased exposure created by the frequency and costs of AOB claims, one insurer recently attempted to change the language in its residential property insurance policies to restrict a policyholder's ability to assign post-lost benefits without the consent of all insureds, additional insureds, and mortgagees named in the policies. However, in Security First Insurance Company v. Florida Office of Insurance Regulation, Case No. 5D16-3425 (Fla. 5th DCA Dec. 1, 2017), Florida's Fifth District Court of Appeal affirmed the order of the Commissioner of the Office of Insurance Regulation (OIR), that disapproved Security First's request to amend its policy language.
The OIR had disapproved the proposed endorsements to the policy language stating that "the forms violate the intent and meaning of [s]ections 627.411(a), (b), and (e), Florida Statutes" and that they contained "language restricting the assignment of post-loss claim benefits under the policy which is contrary to Florida law." Security First attempted to distinguish its proposed changes, emphasizing that it was not seeking to require the insurer's consent to any post-loss assignment. Rather, the proposed provisions would require the consent of all those who may have an interest in the policy proceeds – all insureds, additional insureds, and mortgagees. The court was not persuaded.
Freely Assignable Means Freely Assignable
The court rested its decision on the 100-year-old precedent in Florida that anti-assignment provisions in insurance policies do not apply to a post-loss assignment. West Florida Grocery Co. v. Teutonia Fire Ins. Co., 77 So. 209, 210-11 (Fla. 1917). As this blog has discussed, Florida courts have steadfastly adhered to this principle, and refused to enforce attempts to restrict post-loss assignments. See e.g., Bioscience West, Inc. a/a/o Elaine Gattus vs. Gulfstream Prop. & Cas. Ins. Co., 185 So. 3d 638 (Fla. 2d DCA 2016) (holding anti-assignment clause of policy did not prohibit assignment of benefits to mitigation contractor; post loss claims are freely assignable without the insurer's consent); ASAP Restoration & Construction, Inc. a/a/o Suzanne Xasaey vs. Tower Hill Signature Ins. Co., 165 So. 3d 736 (Fla. 4th DCA 2015) (finding that the assignment was not precluded by either anti-assignment clause or the policy's loss payment provisions).
Public Policy Concerns Regarding Assignment of Benefits
In reaching its decision, the court acknowledged, but declined to consider, the public policy concerns motivating the insurer's attempt to change its policy language. "Security First argue[d] that, by rejecting the proposed policy language, OIR actually harms other parties' vested rights, 'all of whom [are] entitled to an equal voice in such assignments to prevent impairing their interests.' Security First also contend[ed] that an assignment "of less than all rights would wrongly permit both the assignor and assignee to sue the obligor in split causes of action, requiring duplicative defenses.'"
The court noted that "[r]eview of the case law relating to the assignability of post-loss benefits reveals that Florida courts have been previously invited to consider these public policy arguments; however, the district courts have refused these invitations, concluding that such considerations are for the Legislature to address." The court also referred to Security First Insurance Co. v. State, Office of Insurance Regulationin its opinion which discussed the competing policy considerations and the need for legislative guidance:
[W]e are not unmindful of the concerns that Security First expressed in support of its policy change, providing evidence that inflated or fraudulent post-loss claims filed by remediation companies exceeded by thirty percent comparable services; that policyholders may sign away their rights without understanding the implications; and that a "cottage industry" of "vendors, contractors, and attorneys" exists that use the "assignments of benefits and the threat of litigation" to "extract higher payments from insurers." These concerns, however, are matters of policy that we are ill-suited to address. As the Fourth District recently wrote:

Turning to the practical implications of this case, we note that this issue boils down to two competing public policy considerations. On the one side, the insurance industry argues that assignments of benefits allow contractors to unilaterally set the value of a claim and demand payment for fraudulent or inflated invoices. On the other side, contractors argue that assignments of benefits allow homeowners to hire contractors for emergency repairs immediately after a loss, particularly in situations where the homeowners cannot afford to pay the contractors up front.

Our court is not in a position, however, to evaluate these public policy arguments. There is simply insufficient evidence in the record in this case—or in any of the related cases—to decide whether assignments of benefits are significantly increasing the risk to insurers. If studies show that these assignments are inviting fraud and abuse, then the legislature is in the best position to investigate and undertake comprehensive reform.

One Call Prop. Services [v. Security First Ins., 165 So.3d 749, 755 (Fla. 4th DCA 2015)]. We agree with these sentiments, and reiterate that the policy arguments and evidentiary basis for them put forth by Security First are more properly addressed to the Legislature.
Like the Fourth and First District Courts of Appeal, the Fifth District reiterated that the public policy concerns raised by AOBs are best addressed by the Florida Legislature.
Awaiting Legislative Guidance
Because Florida law freely allows assignments of post-loss benefits, insurers must look to the Legislature to address the competing public policy concerns. As discussed here, there were several bills before the Florida legislature this term that would provide some guidance if passed. Indeed, the House bill, which is already on the House floor, will likely pass the House and then head to the Senate. It is unclear, however, if the Senate will agree to any AOB fix this session. Until a bill is passed, insurers must continue to deal with the potential issues raised when an assignment is involved, including the scope of any assignment and necessary scope of any corresponding claim release, and the extent to which the insured should be involved in the adjustment notwithstanding the assignment.