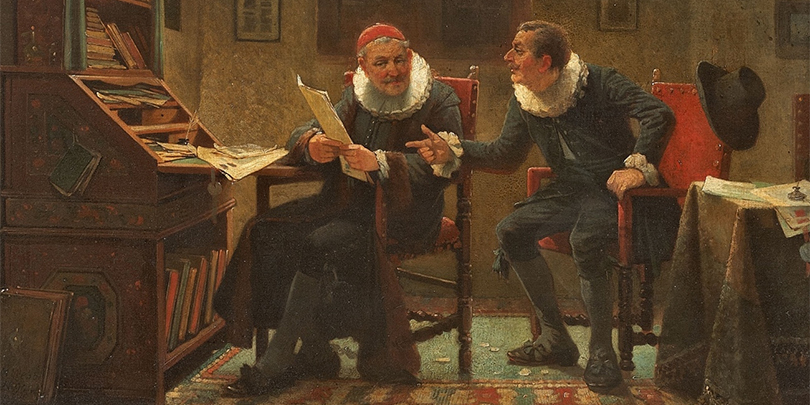 In Illinois State Bar Assoc. Mut. Ins. Co. v. Law Office Of Tuzzolino and Terpinas, the Illinois Supreme Court held that the "innocent insured" doctrine does not protect an innocent prospective insured, if his law partner makes misrepresentations in the application for insurance that void the policy.
The parties to this case were the two partners in a law firm, and a client who sued the firm for malpractice, on the one hand, and the Mutual Insurance Company on the other hand.
The law firm, an LLP, had malpractice insurance from the Mutual Insurance Company since 2005. Lawyers can practice as an LLP only if they carry malpractice insurance; the public protection of malpractice insurance is a tradeoff for permitting lawyers to limit their liability. In 2008, one of the partners, Mr. Tuzzolino, completed the renewal application and misrepresented that there were no circumstances likely to result in a claim. But Mr. Tuzzolino knew of a serious potential claim by client Antonio Coletta. The other partner, Mr. Terpinas, was not aware of it.
After the claim was made, the insurer brought an action to rescind the policy. Mr. Terpinas and the law firm argued that the "innocent insured doctrine" and the public policy behind it should protect them, even if the policy did not protect Mr. Tuzzolino, who had intentionally misrepresented the facts on the renewal application.
The "innocent insured" concept appears frequently in policy provisions and in common law. A policy that protects an organization and its members from liability but excludes liability or damages caused by the intentional wrongful act of an insured, will nevertheless protect those who were innocent of the wrongful act. If a lawyer or staff member embezzles from a trust account, the insurer will protect the firm, but come after the embezzler under its subrogation rights.
The firm and Mr. Terpinas argued that the common law doctrine and public policy dictated that the same principle should protect them from the consequences of Mr. Tuzzolino's intentional misrepresentation. They argued that the public policy was to be found not only in the innocent insured doctrine but also in the requirement that a law firm organized as a limited liability partnership must be insured. The dissent and the intermediate appeals court agreed.
But the majority of the Illinois Supreme Court limited the innocent insured doctrine to claims under the policy and held that it did not extend to misrepresentations in the application. Further, it found that the public policy on the subject was confined to the statute covering defenses based on an application. The statute is indeed lenient in limiting defenses by an insurer to what is written in the application and excusing good faith mistakes, but it specifically permits rescission of a policy where misrepresentation either is made with the actual intent to deceive or materially affects the risk or hazard assumed by the company.
Image source: Charles Meer Webb (Wikimedia)