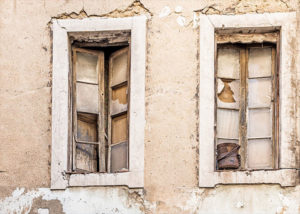 After previously holding that various claims against the insured, Pella, alleged property damage caused by an "occurrence," thus triggering Liberty Mutual Insurance Company's ("Liberty") coverage obligations under various CGL policies, in Pella Corp. v. Liberty Mut. Ins. Co., No. 4:11-cv-00273 (S.D. Mar. 31, 2017), the Southern District of Iowa was then tasked with determining the number of "occurrences."
Pella purchased annual liability policies – CGL policies (with an SIR) and Excess Indemnity policies (with an aggregate SIR) – from Liberty. Pella sought reimbursement of certain expenses incurred while defending against and resolving (either by settlement or damage awards) various claims against Pella. Due to the high number of underlying lawsuits against Pella, the coverage litigation focused on 15 of the highest value claims – the "Sample Claims" – which alleged Pella's windows were defectively designed, manufactured, or installed, and allowed water intrusion to buildings that resulted in third-party property damage or personal injury.
Pella sought a declaration that each Sample Claim was one "occurrence," or that Liberty should be estopped from arguing otherwise based on its alleged conduct while processing each Sample Claim. Liberty argued that the Sample Claims set forth either three or four occurrences at most, and that Pella should be estopped from arguing the Sample Claims present separate occurrences, as Pella had taken a contrary position in the parties' prior coverage litigation.
Noting there was little, if any, Iowa case law regarding how to determine the number of occurrences, the court adopted the majority approach, which looks at the underlying cause of the property damage alleged. While the parties agreed with this approach, they disagreed with its application.
Pella argued that each Sample Claim should be considered to allege a separate occurrence as a matter of law because each Sample Claim presented a unique underlying circumstance. Liberty, on the other hand, argued that the concept of the underlying cause should be viewed by the court at a higher level of generality. Specifically, Liberty pointed out that the definition of "occurrence" included "continuous or repeated exposure to the same general harmful conditions," which supported Liberty's position that there were either three or four sets of general alleged causes of damage: (1) defective design and inadequate warnings; (2) improper installation; and (3) defective windows.
Looking at the definition of "occurrence," the court concluded that the CGL policies were ambiguous with respect to the interpretation of the word "occurrence," and accordingly analyzed cases outside of Iowa which interpreted the number of occurrences. The court held that some cases, including Liberty Mut. Ins. Co. v. Treesdale, Inc., 418 F.3d 330, 337–39 (3d Cir. 2005) and Chemstar, Inc. v. Liberty Mut. Ins. Co., 797 F.Supp. 1541, 1547-48 (C.D. Cal. 1992), provided support for Liberty's position but involved different facts, and that others, such as American Red Cross v. Travelers Indemnity Co. of Rhode Island, 816 F.Supp. 755, 761 (D.D.C. 1993), supported Pella's interpretation.
Applying those cases to the facts at hand, the court ultimately found that both parties' positions were reasonable, yet flawed. In particular, the court noted:
While some Sample Claims themselves might involve multiple products, which could theoretically have caused water damage in different ways, there is little to no indication that subdividing any individual Sample Claim into multiple occurrences accords with the intent of the parties to the CGL policies. That neither party here argues that any individual Sample Claim presents more than one occurrence is persuasive evidence that the intent of the parties was not to define the unit of an 'occurrence' so narrowly.
Based on the principle that, where both parties present reasonable interpretations of ambiguous policy language, the insured's interpretation prevails, the court adopted Pella's position to hold that each Sample Claim presented a separate "occurrence."
In closing, the court assessed Pella's arguments in the prior coverage litigation, finding that because Pella's arguments in the instant case were not actually inconsistent with its prior arguments, "judicial estoppel presents no bar to Pella's current argument." Whether Liberty was estopped from its argument was rendered moot by the court's decision.
This case offers an example of the challenges an insurer may face where neither the applicable policy nor case law provides clear guidance in a unique situation. Liberty's "30,000 foot" view of the number of occurrences had logical appeal, but, absent any clear policy language to support it, the policyholder was able to prevail by offering a similarly plausible (albeit similarly lacking in policy support) interpretation.