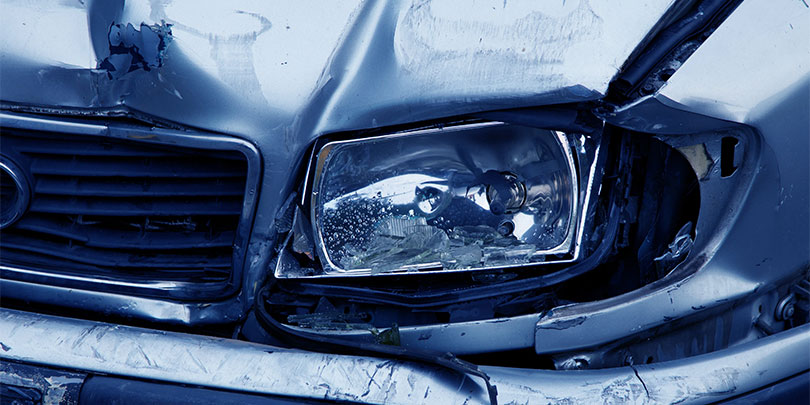 The New Jersey Supreme Court recently held that an automobile insurer must pay an innocent third party the contracted $10,000 amount of basic coverage following an auto accident involving the insured's vehicle, despite that the policy was procured by fraud and rescinded.  Luckily for the insurer, the Court held that the insurer was only responsible for the amount of coverage provided by the rescinded policy, which was $5,000 less than the $15,000 per person/$30,000 per accident coverage afforded under New Jersey's standard no-fault insurance statute.
In Citizens United Reciprocal Exchange v. Perez, A-67-13 (N.J. Aug. 13, 2015) the insured (Perez) applied for a "basic" auto policy, which under New Jersey law, provides no liability coverage, but allows an insured to elect an optional $10,000 coverage limit. Perez opted for the optional coverage. Citizens United Reciprocal Exchange (CURE) required applicants to list all household residents of driving age, but Perez failed to list her children's father, Luis Machuca (Machuca), who lived with her. According to the court's opinion, CURE would not have insured Perez if she had listed Machuca on her application because Machuca's driving record was so poor.
In April, 2010, another entry was added to Machuca's driving record when he was involved in an automobile accident with Dexter Green (Green) while driving Perez's vehicle. CURE denied the personal injury claims filed by both Machuca and Green because, as CURE informed Perez, the policy was void from inception due to Perez's fraudulent failure to disclose Machuca on her application. CURE sought a declaratory judgment from the trial court, including a finding that it had no obligation to cover any claims that might arise from the accident. The trial court found that while the policy could be rescinded, CURE was still liable for payment to Green, an innocent third party.
CURE appealed to New Jersey's Appellate Division, which affirmed in a split decision. Both the majority and the dissent agreed that the third party was entitled to coverage, but the majority believed the coverage amount to be $15,000 versus the dissent's $10,000. The majority based its award on the $15,000 per-person/$30,000 per-accident limits set forth in the New Jersey's no-fault insurance law. The dissent argued that the innocent third party should not be entitled to more coverage than the policy at issue provided, which was the $10,000 optional coverage for third-party bodily injury liability.  The dissent distinguished New Jersey precedent entitling innocent third parties to the mandatory minimum liability coverage of $15,000 because this precedent addressed a "standard policy" rather than a "basic policy" like the one at issue here.
CURE appealed the decision of New Jersey's Appellate Division. CURE asserted that under New Jersey's Automobile Insurance Cost Reduction Act (AICRA), which created the "basic policy" option that does not require bodily injury liability coverage, drivers can no longer expect that other drivers will maintain bodily injury liability coverage.  On this premise, CURE maintained that it owed no coverage to Green. Arguing in the alternative, CURE asserted that even if the Supreme Court rejected its "all-or-nothing" argument, the most that it owed Green was $10,000, or the amount Perez actually purchased.
Joining as a friend of the court, the Insurance Council of New Jersey, argued that the mandatory minimum bodily injury liability coverage for a basic policy is $0 under state law, and that both the appellate majority and dissent erred in concluding otherwise. Green countered that regardless of AICRA's passage and its creation of the "basic policy," an insurance company could not rely upon the basic policy's lack of mandated liability coverage in order to avoid providing the $15,000/$30,000 minimums established by the state's no-fault insurance law.
The justices upheld the appellate court's ruling that CURE must honor Green's claim, even though Perez's policy was void for falsified application. The high court, however, lowered the liability coverage amount from $15,000 to $10,000 because $10,000 was the optional limit under a basic policy for which both Perez and CURE had contracted. "Given that this optional coverage is created by statute and is part of New Jersey's comprehensive scheme of automobile insurance coverage, it would be both unjust and contrary to public policy to invalidate and disregard this minimal amount of liability coverage bargained for by the insured," said the unanimous opinion. "Likewise, it would be improper to hold the insurer liable for an amount in excess of that for which it had previously contracted," the opinion said.
Image source: Pixabay