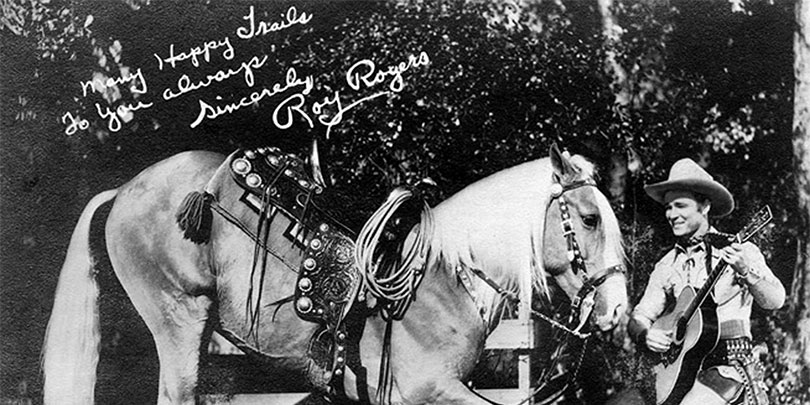 When I … feel my finger on your trigger, I know no one can do me no harm."

– John Lennon
Property damage can be sudden and dramatic, but it can also be subtle and insidious, and that can make it hard to identify the moment when properly coverage is implicated.  As a result, courts have recognized several different "triggers," depending on the circumstances of the loss and the type of coverage involved.  In November 2014, in Strauss v. Chubb Indemnity Insurance Company, No. 13-2580 (7th Cir.), the U.S. Court of Appeals for the Seventh Circuit addressed a coverage dispute under Wisconsin law, and it refused to apply a "manifestation trigger" to a first-party property policy.  Although the insurer's petition for rehearing was supported by a formidable array of amici from the insurance industry, the petition was denied on January 15.  As a result, first-party property insurers face increased exposure for losses that are discovered after the expiration of a policy term.
Licking the Envelope
Randal and Diane Strauss built a home in Mequon, Wisconsin in 1994, when they purchased a Chubb Masterpiece Deluxe Home Coverage policy, which they kept until 2005.  Because of a defect present since construction was completed, the house suffered water infiltration that was "ongoing and progressive" in nature, and that occurred "continuously" with each rainfall.  The water infiltration caused damage within the building envelope.
The Strausses discovered the damage in October 2010, and they submitted a claim under their Chubb policy the following December.  The policy provided coverage for "occurrences that take place while this policy is in effect," and defined an "occurrence" as "a loss or accident to which this insurance applies occurring within the policy period.  Continuous or repeated exposure to substantially the same general conditions unless excluded is considered to be one occurrence."
Chubb denied the claim, on the ground that the Strausses had not suffered a "a loss or accident" while the policy was in effect.  Chubb's position was that a "loss or accident" within the meaning of the policy is one that is discovered during the policy term.  In other words, Chubb contended that the policy was subject to a "manifestation trigger."  Chubb also denied coverage based on the one year statute of limitations.
In October 2011, the Strausses filed suit in federal court.  The district court ruled, based on the policy language, that Chubb's "occurrence based" policy was subject to a "continuous trigger," because it provided coverage for ongoing losses.  The court also held that the insureds' claim was not time-barred, because it was brought within one year of its having been discovered.
Chubb appealed.
Choose Your Trigger
"Trigger" typically refers to the event which implicates coverage under a particular insurance policy.  There are four different theories to determine whether a triggering event has occurred during a relevant policy period:
The "exposure" theory fixes the date of injury as the date on which the injury-producing agent first contracted the body or the date on which the pollution began.
The "manifestation" theory holds that the compensable injury does not occur until it manifests itself in the form of a diagnosable disease or ascertainable property damage.
The "continuous trigger" theory, also known as the "triple trigger" theory, provides that the injury occurs continuously from exposure until manifestation.
The "injury-in-fact" theory allows the finder of fact to place the injury at any point in time that the effects of exposure resulted in actual and compensable injury.
Under the manifestation trigger, coverage is available only under the policy that is in effect at the time the loss is discovered.  Under the continuous trigger, which recognizes that a loss occurs continuously over time, coverage is available under all the policies in effect from the time the loss began.
In Strauss, Chubb argued—with support from a large number of cases from other jurisdictions—that the manifestation trigger is "the only trigger suitable to analyzing first-party property insurance policies," while the continuous trigger theory should be limited to third-party coverage.  But the Seventh Circuit refused to recognize a "bright-line rule" of this kind—in particular, it refused to "exile[] the continuous trigger theory to the third-party liability landscape"—because
Wisconsin has unequivocally held that the language of a policy guides the analysis and determines whether coverage exists.
Chubb also argued that the language of its policy compelled application of the manifestation trigger.  It pointed out that the policy's definition of "occurrence" used the term "loss," rather than "physical loss"—and, therefore, that an "occurrence" is a "loss discovery or manifestation."  Rejecting that argument, the court held that "[t]he only reasonable interpretation of the Policy's    'covered loss' definition is that physical damage to the property triggers coverage."  This was especially so, the court found, because of the name Chubb had appended to its "Masterpiece" policy.
A reasonable insured would understand this to be high-end coverage with high premiums and corresponding high-end service.
Let's Do it Again
Chubb's petition for rehearing en banc was supported by a Brief Amicus Curiae filed by the American Insurance Association (AIA), the Property Casualty Insurers Association of America (PCI), the Wisconsin Insurance Alliance (WIA), and Lloyds America, Inc. (LAI).
In support of its petition, Chubb made several arguments.  It argued that the Seventh Circuit's decision not only creates a conflict with other circuits, but also predicts that Wisconsin will adopt a position no other court has adopted.  Chubb specifically noted that the Third and Ninth Circuits have found that the manifestation trigger applies in the first-party context.  See Port Authority v. Affiliated FM Ins. Co., 311 F.3d 226 (3d Cir. 2002); Chemstar, Inc. v. Liberty Mut. Ins. Co., 41 F.3d 429 (9th Cir. 1994).
In addition, a number of decisions describe the use of the manifestation trigger theory in first-party property cases as the majority position.  See e.g.,  Scottsdale Ins. Co. v. CB Entm't, No. 11-22838, 2012 U.S. Dist. LEXIS 88188, at *9-10 (S.D. Fla. June 26, 2012); Duarte & Witting, Inc. v. Universal Underwriters Ins. Co., No. C-05-1315, 2006 U.S. Dist. LEXIS 52539, at *20, 24 (C.D. Cal. Jul. 28, 2006); Sapiro v. Encompass Ins., No. C 03-4587, 2004 U.S. Dist. LEXIS 22054, at *23 (N.D. Cal. Nov. 2, 2004); John Q. Hammons Hotels, Inc. v. Factory Mut. Ins. Co., No. 01-3654, 2003 U.S. Dist. LEXIS 22131, at *20 (E.D. Mo. Aug. 14, 2003); New Orleans Assets, L.L.C. v. Travelers Prop. Cas. Co., No. 01-2171, 2002 U.S. Dist. LEXIS 25878, at *8-9 (E.D. La. Sept. 12, 2002); Bostick v. ITT Hartford Group, Inc., 56 F. Supp. 2d 580, 584-85 (E.D. Pa. 1999); Prudential-LMI Commercial Ins. v. Super. Ct., 798 P.2d 1230, 1232, 1246 (Cal. 1990); Larkspur Isle Condominium Owners' Assn. v. Farmers Ins. Grp., 31 Cal. App. 4th 106, 112 (Cal. Ct. App. 1994); Mangerchine v. Reaves, 63 So. 3d 1049 (La. Ct. App. 2011); Sentinel Mgmt. Co. v. Aetna Cas. & Sur. Co., 615 N.W.2d 819, 827-28 (Minn. 2000); Jackson v. State Farm Fire & Cas. Co., 108 Nev. 504, 508-09 (Nev. 1992); Winding Hills Condo. Ass'n v. N. Am. Specialty Ins. Co., 752 A.2d 837 (N.J. Super. Ct. App. Div. 2000);Allstate Ins. Co. v. Hunter, 242 S.W.3d 137, 141 n.2 (Tex. App. 2007); State Farm Fire & Cas. Co. v. Rodriguez, 88 S.W.3d 313, 322 (Tex. App. 2004); S. W. Heischman, Inc. v. Reliance Ins. Co., 30 Va. Cir. 235, 239 (Va. Cir. Ct. 1993).
Chubb also challenged the court's reading of the policy language.  It argued that the "continuous and repeated exposure" language in the definition of "occurrence" is consistent with a manifestation trigger, because all loss that manifested within the policy period would be covered, even if it started before the policy period.
Finally, Chubb asserted that the court's decision sets a precedent that will adversely affect homeowners' insurance because it creates uncertainty as to coverage.
A Little Help From My Friends
The amici supported Chubb's request for rehearing for three reasons.  First, the insurers are concerned the decision may be construed more broadly than intended.  The court minimized the significance of its ruling by focusing on the applicable policy language, rather than taking a position on whether a standard trigger theory should apply to all first-party property policies.  However, the insurers suggest, the ruling could have wider implications in Wisconsin, because it predicts that the Wisconsin Supreme Court will be part of an extreme minority on the question of trigger.  Moreover, Chubb's policy language is not wholly unique, and the Court's decision suggests that carriers could have exposure for years after their policies expire. Such on-going exposure was not calculated into the rates charged when the policies were written.
Second, the amici repeated an argument they had made in support of Chubb's initial appeal, stating that the Court should consider the public policy implications of its decision.  The Court used third-party liability cases in Wisconsin to support its decision.  Doing so, without recognizing that continuous trigger is inconsistent with the majority of decisions which have analyzed first-party property policies, could inject uncertainty into the settled understanding of how first-party property coverage is triggered.
Lastly, the amici emphasized that other courts have also relied heavily on policy language in determining that the manifestation trigger should apply to first-party property policies.  The insurers noted that the primary objective of insurance policy interpretation is to apply the intent of the parties.  Other courts have relied on similar standards for interpreting property policies and determined that the manifestation trigger should apply.
Now What?
Notwithstanding the arguments made by Chubb and the amici, the Seventh Circuit declined the opportunity to reconsider its decision.  So Strauss v. Chubb Indemnity Insurance Company will stand—in opposition to the majority of trigger decisions—until the issue comes before the Wisconsin Supreme Court.  Insurers will watch this matter closely, both in Wisconsin and in other jurisdictions—particularly in those jurisdictions in which the trigger issues has not been resolved.  They will need to consider whether changes need to be made to policy language to further clarify that property insurers do not anticipate continuing exposure after the expiration of their policies.
Image source: born1945 (Wikimedia)