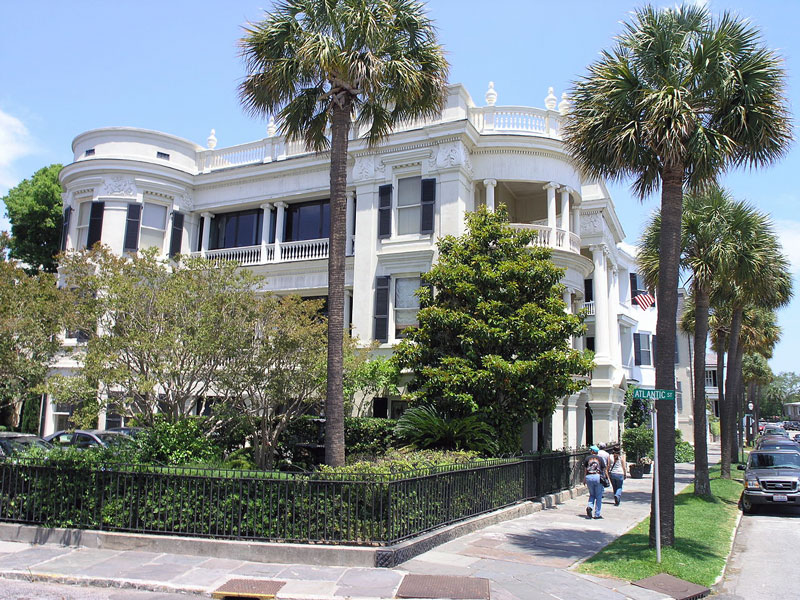 The South Carolina Supreme Court recently took a firm stance on what constitutes a sufficient reservation of rights letter in Harleysville Group Insurance v. Heritage Communities, Inc., et al., — S.E.2d — , No. 2013-001281, 2017 WL 105021, at *2 (S.C. Jan. 11, 2017). In Heritage, the court addressed coverage for defective construction at two condominium developments in Myrtle Beach.
According to the opinion, the developments were constructed between 1997 and 2000 by various entities, including Heritage Communities, Inc., Heritage Magnolia North, Inc. and Heritage Riverwalk, Inc. and Buildstar Corporation (collectively, "Heritage"). Each of these entities was insured under commercial general liability insurance policies issued by Harleysville Group Insurance ("Harleysville"). After construction was completed, unit owners became aware of significant construction defects, which spawned lawsuits against Heritage to recover the costs of the repairs. Heritage tendered the suits to Harleysville under the policies, which covered "property damage" caused by an "occurrence."
Between December 2003 and January 2004, Harleysville issued letters indicating that it was undertaking Heritage's defense subject to a reservation of rights. The letters summarized the underlying complaints and contained various policy terms, including insuring agreements, exclusions, and definitions, which could apply to affect coverage. In addition to the policy language, Harleysville advised Heritage of the possibility of uninsured exposure to the extent that damages exceeded the policy limits and recommended that Heritage consider employing personal counsel to represent the uninsured interest.
At each trial, defense counsel assigned by Harleysville conceded liability, followed by general jury verdicts awarding actual and punitive damages against Heritage. Following the verdicts, Harleysville filed declaratory judgment actions to determine which portions (if any) of the awarded damages were covered under its policies. Heritage contended that portions of the jury awards included damages related to faulty workmanship and punitive damages, neither one of which is covered by its policies.
The Court, however, found that Harleysville waived its right to contest coverage for the faulty workmanship because the purported reservation of rights letters failed to put Heritage on notice of the specific grounds Harleysville would rely on to contest coverage. Specifically, the Court found that although the letters included the relevant policy language, the language was included using a "cut-and-paste method" and failed to include any "discussion of Harleysville's position as to the various provisions or explanation of its reasons for relying thereon." The Court did, however, find that Harleysville sufficiently reserved its right to contest coverage for punitive damages, but nevertheless found that the policies did not unambiguously exclude punitive damages from coverage.
Acting Justice Costa M. Pleicones dissented and opined that the reservation of rights letters were sufficient under South Carolina law. In reaching this conclusion, he quoted one letter showing that Harleysville reserved its rights on various issues including "[w]hether property damage or bodily injury was caused by an occurrence as defined by any policy or policies" as well as "[w]hether or not any exclusion applies to preclude coverage under any policy or policies."
Justice Pleicones opined that nothing under South Carolina law required Harleysville to more fully explain its position or specify which types of damages it might later dispute. He further noted that the South Carolina case law addressing faulty workmanship and the meaning of what constitutes "property damage" caused by an "occurrence" under the standard commercial general liability policy—namely, L–J, Inc. v. Bituminous Fire & Marine Insurance Co., 366 S.C. 117, 621 S.E.2d 33 (2005) and Auto Owners Insurance Co. v. Newman, 385 S.C. 187, 684 S.E.2d 541 (2009)—was decided after Harleysville issued the reservation of rights letters at issue.
The import of this decision on the sufficiency of reservation of rights letters is clear—more detail is always better. In light of this decision, insurers should err on the side of including any potential ground for non-coverage that could develop in the future of the underlying case against the insured as well as supplementing those letters as the underlying case progresses.