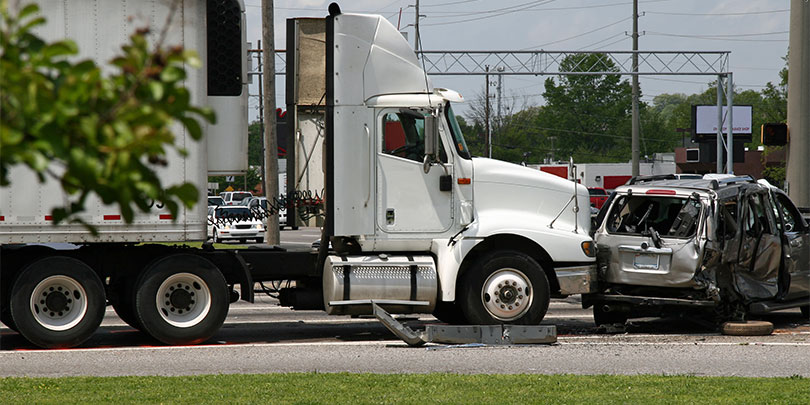 Under New York law, a liability insurer is required to deny coverage for bodily injury resulting from an auto accident "as soon as is reasonably possible." N.Y. Ins. Law § 3420(d)(2). The Second Circuit recently shed light on what constitutes a reasonable time within the meaning of this statute in United Financial Casualty Co. v. Country-Wide Insurance Co., No. 18-3022 (2d Cir. July 1, 2019).
In that case, Juan Pineda was involved in a three-vehicle accident while hauling goods for International Trucking Group (ITG). Prior to the accident, United Financial Casualty Co. (UFCC) issued a "non-trucking liability" policy to Pineda's employer, which owned a 2011 Freightliner that was leased to ITG and driven by Pineda at the time of the accident. Country-Wide Insurance Co. had issued a motor carrier liability policy to ITG.
The UFCC policy contained an exclusion for automobiles being used "[t]o carry property in any business," but only if other insurance was available to cover the loss. On July 18, 2016, UFCC assumed Pineda's defense, but immediately tendered the defense to Country-Wide after UFCC learned of the Country-Wide policy through the U.S. Department of Transportation's Licensing and Insurance database. After several attempts to contact Country-Wide by UFCC, Country-Wide eventually rejected the tender and denied coverage on January 13, 2017. Thereafter, on March 6, 2017, UFCC filed suit against Country-Wide seeking a declaratory judgment that UFCC did not owe a duty to defend or indemnify Pineda, and Country-Wide had a contractual obligation to assume those duties under its policy. In response, Country-Wide argued that UFCC was estopped from denying coverage because it failed to serve its disclaimer (i.e., the complaint for declaratory relief) as soon as reasonably possible.
The district court agreed with Country-Wide, finding that UFCC knew the facts necessary to deny coverage as of the date of Country-Wide's January 13 letter and that the 52-day delay in filing the disclaimer after receipt of that letter was unreasonable as a matter of law.
The Second Circuit, however, agreed with UFCC and remanded. In so holding, the Second Circuit emphasized that the applicable exclusion in the UFCC policy was only triggered if other insurance was available. Thus, UFCC could only disclaim once it had sufficient facts demonstrating that there was other insurance available to Pineda, a requirement that is echoed by New York law governing automobile insurance policies.
Based on the facts as presented, the Second Circuit held that UFCC did not learn facts showing that the Country-Wide policy covered Pineda until July 2017, when Country-Wide produced its insurance policy during discovery of the declaratory judgment action. While UFCC had a suspicion that the Country-Wide policy covered Pineda by virtue of the public filing with the Department of Transportation, the public filing did not reveal key facts such as whether Pineda's truck was covered under the policy and whether Pineda qualified as an insured. Moreover, the court emphasized that UFCC diligently tried to connect with Country-Wide, but Country-Wide did not respond until January 2017. Because UFCC provided notice of its disclaimer by filing the declaratory judgment action before obtaining a copy of the Country-Wide policy, the court held that the timing of UFCC's disclaimer was reasonable as a matter of law.
As this decision makes clear, an insurer need not base a denial on mere suspicion that coverage does not exist and should be given the opportunity to verify the facts relevant to coverage before disclaiming.