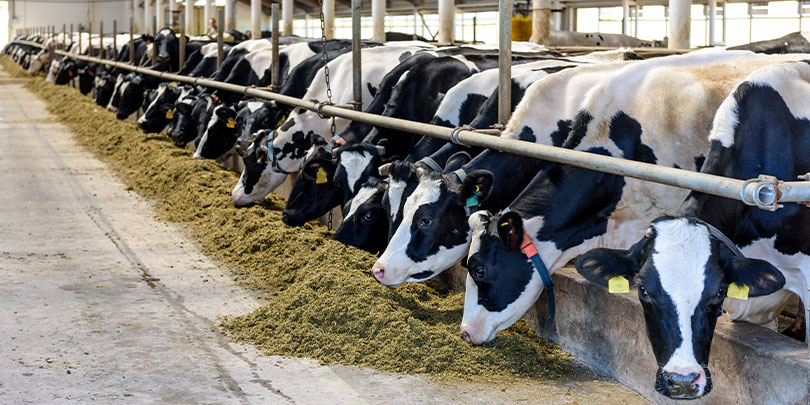 Hastings Mutual Insurance Co. v. Mengel Dairy Farms LLC arose out of a dispute over coverage between two commercial dairy farmers who manage and care for more than 1,000 cows across farms in Pennsylvania and Ohio, and their business interruption insurer, Hastings Mutual Insurance Co., which insured the farmers' cows against a number of unlikely events – including accidental shooting, attack by wild animals, and – most relevant here – electrocution.
In 2018, the farmers discovered that a stray electric current on their property was electrocuting their cows, causing some of them to die and others to produce less milk. The farmers submitted a claim to Hastings Mutual for the lost cows and reduced milk production. Hastings Mutual paid for the loss of the cows but refused to pay for the reduced milk production.
The farmers thereafter brought suit against Hastings Mutual in the U.S. District Court for the Northern District of Ohio seeking compensation for the reduced milk production. The insurance policy required Hastings Mutual to compensate the farmers for the "loss of business income … due to the necessary suspension of [the farmers'] operations." The farmers claimed that the reduced milk production (and the resulting loss in sales) qualified as a "suspension" of their dairy farms' operations. Hastings Mutual, on the other hand, argued that only a complete shutdown of the farms counts as a "suspension." The district court agreed with Hastings Mutual, holding that a "suspension" requires a "complete cessation of business activity."
The farmers appealed to the Sixth Circuit Court of Appeals, arguing that the term "suspension" cannot be read so narrowly and must include a mere "lull in business," which they suffered. The circuit court noted that Ohio law has never defined "suspension of operations" and therefore looked to the plain dictionary definition of "suspension," as well as authority from its sister circuits that have read the phrase to require a "complete shutdown of business operations."
Rejecting the plaintiffs' arguments for a broad reading of the term "suspension," the circuit court held that "[a] lull in business is not a 'suspension of operations.'" Rather, the court found, a business suspends its operations when it temporarily stops all business activity. The court reasoned that although the farmers' cows produced less milk, the farmers never completely shut down their dairy farms and therefore did not suffer a "suspension" of operations. As a result, the circuit court affirmed the district court's ruling that a suspension requires a complete cessation of business activity.