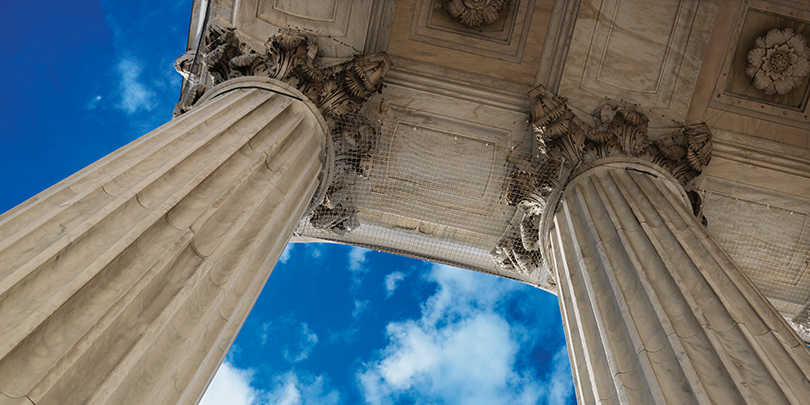 The U.S. District Court for the Southern District of New York and the Pennsylvania Supreme Court recently issued two of the first substantive rulings in COVID-19-related insurance coverage lawsuits. Both rulings were in favor of insurers.
Southern District of New York Indicates COVID-19 Does Not Cause Direct Physical Loss or Damage, As Needed to Trigger Business Interruption Coverage
In Social Life Magazine Inc. v. Sentinel Insurance Co., an ongoing lawsuit, the plaintiff, a magazine publisher, is seeking business interruption coverage for financial losses allegedly sustained due to having to suspend operations because of COVID-19-related governmental orders. Shortly after filing suit, the plaintiff moved for a preliminary injunction requiring the defendant-insurer to pay the plaintiff's business interruption claim pending resolution of the lawsuit.
At a May 14 hearing, Judge Valerie Caproni denied the plaintiff's motion, indicating that the plaintiff was unlikely to be able to establish coverage under New York law.
Much of the hearing focused on whether COVID-19 could cause direct physical loss or damage to property, as needed to trigger the subject policy's business interruption coverage. While it is unclear whether COVID-19 was ever actually present at the plaintiff's property, Judge Caproni indicated that, even if the virus was present, it could not cause direct physical loss or damage to property.
Indeed, in response to the plaintiff's counsel's argument that the virus had caused "on-site property damage," Judge Caproni responded, "It damages lungs. It doesn't damage printing presses." At another point in the hearing, the plaintiff's counsel argued that the virus could cause property damage because "the virus, when it lands on something and you touch it, you could die from it." Judge Caproni responded, "That damages you. It doesn't damage the property."
In the end, Judge Caproni expressed sympathy for the difficult situation faced by the plaintiff and other small businesses but indicated that there simply is not coverage:
[Y]ou have got to demonstrate a probability of success on the merits [to obtain a preliminary injunction]. I feel bad for your client. I feel bad for every small business that is having difficulties during this period of time. But New York law is clear that this kind of business interruption needs some damage to the property to prohibit you from going. You get an A for effort, you get a gold star for creativity, but this is just not what's covered under these insurance policies.
Judge Caproni indicated at the hearing that she will be issuing a written decision but, as of this writing, one has not been issued.
On May 17, the plaintiff filed an interlocutory appeal of Judge Caproni's ruling.
Pennsylvania Supreme Court Denies Insured's "Emergency Application for Extraordinary Relief"
In Joseph Tambellini Inc. v. Erie Insurance Exchange, the Pennsylvania Supreme Court issued an order denying, without explanation, the insured's emergency application for extraordinary relief.
In the emergency application, the insured asked the Pennsylvania Supreme Court to assume control of the insured's COVID-19-related business interruption insurance coverage lawsuit and decide the legal insurance coverage issues raised therein on an expedited basis. In effect, the insured was trying to bypass litigating these issues at the trial court and intermediate appellate court levels, and get a quick ruling from the Pennsylvania Supreme Court that would be binding on Pennsylvania's lower courts.
The emergency application also asked the Pennsylvania Supreme Court to establish a system for consolidating and efficiently resolving COVID-19-related insurance coverage cases in a similar fashion to a multidistrict litigation proceeding in federal court.
All the insured's requests in the emergency application were denied.