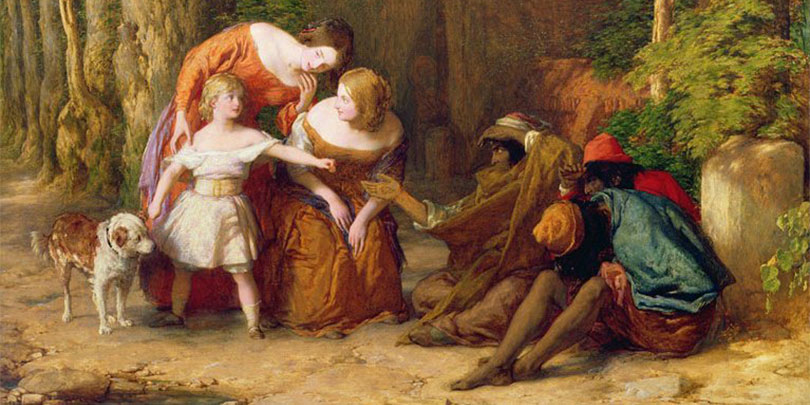 Liability policies typically provide coverage for amounts the insured "become[s] legally obligated to pay"—but they leave open the question of how that obligation should be determined.  Judgments and settlements clearly create "legal obligations."  Sometimes, a statute can, too: several courts require insurers to pay for remediation efforts mandated by environmental laws, even if government authorities have not yet ordered any action at the polluted site. But the "obligation" is more attenuated when an insured tries to head off potential tort liability with voluntary measures.  Last month, in Busch Properties, Inc. v. National Union Fire Insurance Company of Pittsburgh, PA, (E.D. Mo. Oct. 31, 2014), a federal court in Missouri ruled that "potential legal liability," without more, does not establish legal obligation.  A "voluntary payment of alleged damages" may be praiseworthy, the court held, but it is not reimbursable.
A Yellow Smell
Kingsmill Resort is a gated, residential golf community in Williamsburg, Virginia.  The resort includes nearly 200 condominiums, built between 1982 and 1992, many of which were sold to non-resident owners.  Busch Properties, Inc. (BPI), administered a rental program for those owners and acted as property manager.
BPI required that owners in the rental program have vinyl wallpaper in their units—vinyl wallpaper being common in the resort industry at the time.  But in 2003, BPI learned the hard way that impermeable vinyl wallpaper can prevent water in the walls from escaping—leading to significant mold growth.  In October of that year, a mirror fell off a wall in one of the units, revealing "crumbling drywall and a wall full of mold."
Believing it faced significant exposure from claims by unit owners and resort guests, who could allege either property damage or bodily injury from the mold, BPI decided to remediate the mold proactively  In October 2003, BPI notified condominium owners that it had discovered "a significant amount of mold, mildew and moisture damage," which it attributed to excessive rainfall and a recent hurricane, accompanied by a power outage.  BPI required all owners to execute a Consent and Authorization form, which stated that mold would be abated at no cost to the owners.  The Consent form also declared, however, that "it did not obligate" BPI to proceed with the abatement, and that BPI did not admit liability for the mold.  None of the owners was required to release any claim against BPI.
BPI began remediating the property in November 2003, and it completed the project by June or July 2004.  The total cost was approximately $11.3 million
Cover Me
BPI had purchased an Umbrella Liability Policy from National Union for the period from September 1, 1994, to July 1, 2003 (1994 Policy), and a Commercial Umbrella Policy for the period from July 1, 2003, to July 1, 2004 (2003 Policy).  The 1994 Policy provided that National Union would pay those sums "which the Insured shall become legally obligated to pay as damages for liability imposed upon the Insured by law, or liability assumed by the Insured under contract."  The 2003 Policy provided coverage for amounts " that the Insured becomes legally obligated to pay by reason of liability imposed by law or assumed by the Insured under an Insured Contract because of . . . Property Damage."
BPI sought coverage under both policies for its remediation costs, but National Union declined coverage, on the ground that BPI had not been legally obligated to pay those costs.  BPI sued.
No Good Deed Goes Unpunished; Some Go Unreimbursed
Addressing the parties' motions for summary judgment, the district court acknowledged that "Missouri law . . . recognizes a claim and a settlement agreement as sufficient to establish that an insured is 'legally obligated to pay damages.'"  Similarly, "courts with the broadest view of 'legally obligated to pay as damages' require the insured to show potential liability and a reasonable, good faith settlement agreement."  The only exceptions, the court found, are environmental clean-up cases, where remediation is mandated by statute or regulation.
On the other hand, the court held, "potential legal liability and voluntary payment of alleged damages[,] without release or settlement" are insufficient to create a "legal obligation" within the meaning of the policy.
In marking off these parameters, the court didn't condemn BPI's generosity, but it did suggest that insureds can't be generous with someone else's money:
Requiring a settled claim … serves the purpose of providing the insurer with an opportunity to investigate and weigh in on the claim and protect the insurer's interest as established by the insurance policy…

[I]t would be unreasonable for an insured to be able to unilaterally obligate an insurer to pay damages where there has been no protection of the insurer's interest.
BPI did not settle any potential or formal claims or lawsuits; no property owners even threatened a claim related to the mold, and BPI did not release any claims.  The remediation costs also did not constitute "liability assumed by the Insured under contract," since the Consent form that BPI had the owners sign stated expressly that it did not obligate BPI to carry out the mold abatement.  The court concluded:  "Without a settled claim or a settlement or judgment arising from a lawsuit, BPI cannot show it was 'legally obligated to pay be reason of liability imposed by law.'"
Be Nice!
BPI is not a counter-parable, teaching insureds to avoid virtuous conduct.  The lesson of BPI is only that insurers shouldn't be left out of the insured's generous plans.  Voluntary remediation programs can often serve the interests of both the insured and the insurer; unilateral action does not.