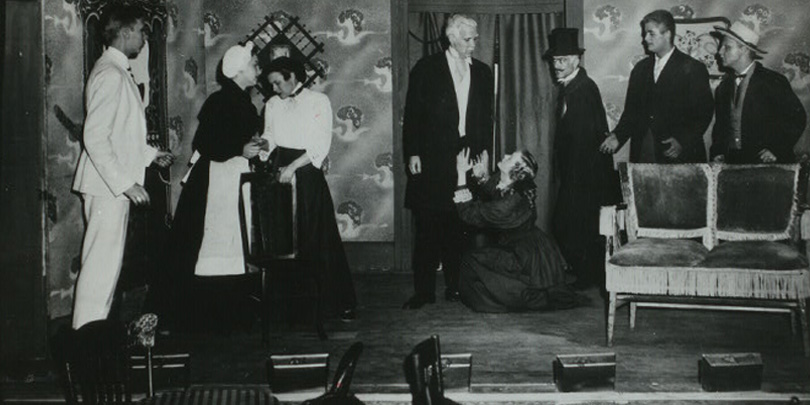 As insurers show increasing interest in pursuing recovery opportunities after paying claims, they face increased exposure to litigation hazards associated with the debt collection industry. A recent decision by a federal court in Florida will help ameliorate that risk—at least within the Sunshine State. In Schaefer v. Seattle Service Bureau, Inc., No. 2:15-cv-444 (M.D. Fla., Dec. 16, 2015), the court ruled, as a matter of first impression, that insurance subrogation claims are not "consumer debts" within the meaning of the Florida Consumer Collection Practices Act ("FCCPA"), and, therefore, may not serve as the basis for claims under that statute. The court further held that attempting to collect on a subrogated claim does not constitute "trade or commerce" that falls within the ambit of the Florida Deceptive Unfair Trade Practices Act ("FDUTPA").
Regulation of the Debt Collection Industry
The FCCPA, Fla. Stat. §559.55 et seq., prohibits certain acts and practices in connection with the collection of "consumer debts" from Florida residents. Many of its prohibitions mirror those set forth in the federal Fair Debt Collection Practices Act ("FDCPA"), 15 U.S.C. §1601 et seq. Furthermore, the statute provides (§559.55(5)):
"In applying and construing this section, due consideration and great weight shall be given to the interpretations of the Federal Trade Commission and the federal courts relating to the federal Fair Debt Collection Practices Act.
While the FDCPA is primarily targeted at third party debt collectors, the FCCPA also applies to creditors collecting their own debts. Both the FDCPA and the FCCPA authorize recovery of actual and statutory damages, attorneys' fees and class relief for violations—features that incentivize the filing of claims against third-party debt collectors, as well as deeper-pocketed creditors.
The FDUTPA, Fla. Stat. § 501.204, like many state consumer protection statutes, prohibits unfair or deceptive acts "in the conduct of any trade or commerce."
The Schaefer Suit
Schaefer is an action against both types of defendant. In July 2013, the plaintiff in Schaefer was involved in a collision while driving without insurance, and she received a citation for her role in the accident. The other driver was insured by State Farm Mutual Automobile Insurance Co. After paying the driver's claim, State Farm referred the case to a debt collection agency—Seattle Service Bureau, Inc., which operates under the name "National Service Bureau" ("NSB")—to recover the insured's damages from Ms. Schaefer.
In January and April 2015, NSB sent Ms. Schaefer two letters. The first identified NSB as a debt collector seeking to recover a claim, and it requested payment of $21,000. The second stated that NSB had written to Florida authorities, requesting that her driver's license and registration tag be suspended.
Ms. Schaefer then filed an action in a Florida state court against both NSB and State Farm, alleging violations of the FDCPA. Because no court had adjudicated State Farm's right of subrogation, the complaint asserted that NSB's letters violated §§ 559.72(9) and (10), which prohibit certain practices in connection with "collecting consumer debts"—including (i) knowing attempts to enforce debts that are "not legitimate" and (ii) "simulat[ing]" legal or judicial process. Ms. Schaefer also purported to state a claim under the FDUTPA, Fla. Stat. § 501.204, which prohibits unfair or deceptive acts "in the conduct of any trade or commerce."
The plaintiff alleged that State Farm was liable for the acts of NSB as its agent, and sought damages, declaratory and injunctive relief and attorneys' fees under the FCCPA, damages under FDUTPA and to certify the class of individuals involved in auto accidents with State Farm insureds in which subrogation claims were referred to NSB for collection.
Dismissal of the FCCPA Claims
After removing the case to the district court under the Class Action Fairness Act, 28 U.S.C. § 1332(d), State Farm and NSB moved to dismiss the complaint. One ground for the motion was defendants' contention that an insurance subrogation claims is not a "consumer debt" within the meaning of the FCCPA—and, therefore, that §§ 559.72(9) and (10) did not apply to NSB's letters. [Full disclosure: Carlton Fields represents State Farm in this action.]
Both the FCCPA and the FDCPA define the term "consumer debt" in this way (Fla Stat. § 559.55(6); 15 U.S.C. § 1692a(5)):
"any obligation or alleged obligation of a consumer to pay money arising out of a transaction in which the money, property, insurance or services which are the subject of the transaction are primarily for personal, family or household purposes, whether or not such obligation has been reduced to judgment.
Thus, to be subject to either the FDCPA or the FCCPA, a defendant must attempt to collect a debt that arises out of a "transaction." But neither the FCCPA nor the FDCPA defines that term.
State Farm and NSB relied on Hawthorne v. MAC Adjustment Inc., 140 F. 3d 1367 (11th Cir. 1998) to argue that the subrogated claim was not a "consumer debt" as defined in the FCCPA, rendering the FCCPA counts subject to dismissal. In Hawthorne, as in Schaefer, an automobile insurer used a debt collector to pursue a subrogation claim; in Hawthorne, the target of that claim filed a complaint under the federal FDCPA. In response, the Eleventh Circuit held that,
"at a minimum, a transaction under the FDCPA must involve some kind of business dealing or other consensual obligation.
See also Baggett v Law Offices of Daniel Consuegra, No. 3:2014cv01014 (M.D. Fla. April 15, 2015) (transaction under FDCPA must involve some kind of business dealing or consensual obligation that creates and obligation to pay); Durso v. Summer Brook Preserve Homeowners' Association, 641 F. Supp. 2d 1256 (M.D. Fla. 2008) (debt must arise out of a transaction, necessarily meaning some type of business dealing between the parties; FDCPA's reach limited to consensual transactions between parties).
In Hawthorne, the Eleventh Circuit held that an obligation to pay a subrogation claim arising out of a car accident was not a consumer "debt" within the meaning of the FDCPA, because it did not arise from a "transaction." It therefore affirmed the lower court's order dismissing the claim:
"Because [plaintiff's] alleged obligation to pay [defendant] for damages arising out of an accident does not arise out of any consensual or business dealing, plainly it does not constitute a 'transaction' under the FDCPA … . … [N]o contract, business, or consensual arrangement between [plaintiff] and the damaged party, its insurer, or [the insurer's collection agent] exists. Consequently, the FDCPA does not apply because this is not a transaction. …

"[Plaintiff's] alleged obligation … does not arise out of a consumer transaction; it arises from a tort. In conducting herself in an allegedly negligent manner that precipitated an accident, [Plaintiff] engaged in no consumer transaction.
The defendants also cited Antoine v. State Farm Mutual Auto Insurance Co., 662 F. Supp. 2d 1318 (M.D. Fla. 2009), a case asserting violations of both the FDCPA and FCCPA. In Antoine, the Middle District found that a civil judgment awarded on a subrogation claim was not a "consumer debt" as defined in the FDCPA and the FCCPA, and so could not support the claim of the plaintiff-judgment debtor for violations of those statutes.
Finding that the case presented a matter of first impression in Florida, the Schaefer court adopted the defendants' reasoning, and it held that a subrogation claim is not a consumer debt under the FCCPA. It therefore dismissed the FCCPA claims:
"[T]he FDCPA may be triggered only when an obligation to pay arises out of a specified 'transaction.' … The ordinary meaning of 'transaction' necessarily implies some type of business dealing between parties … In other words, when we speak of 'transactions,' we refer to consensual or contractual arrangements, not damage obligations thrust upon one as a result of no more than her own negligence. …

"Schaefer's debt arose out of a tort created by her own negligence and not a transaction which would have created a consumer debt as required by the FCCPA … and so does not constitute a consumer transaction. … Schaefer's claim does not fall under the protections established by the FCCPA because there was no transaction and no consumer debt.
Dismissal of FDUTPA Claims
The defendants also argued that Ms. Schaefer lacked standing to sue under FDUTPA, because the collection letters she received had not been sent in connection with "trade or commerce." The statute defines "trade or commerce" as
"the advertising, soliciting, providing, offering or disturbing, whether by sale, rental or otherwise, of any good or service or any property, whether tangible or intangible, or any other article, commodity or thing of value, wherever situated.
Fla. Stat. § 501.203(8). See also Acosta v. James A. Gustino PA, No. 6:11–cv–1266–Orl–31GHK, (M.D. Fla. Sept.13, 2012); Economakis v. Butler & Hosch PA, No. 2:13-CV-832-FTM-38DN, (M.D. Fla. Mar. 3, 2014); Kelly v. Palmer, Reifler & Associates PA, 681 F.Supp.2d 1356, 1374 (S.D.Fla.2010).
The court agreed with the defendants that Schaefer's FUDTPA claims lacked the "trade or commerce" component required to state such a claim.
"[Ms.] Schaefer's complaint does not rise to the level of a [FDUTPA] claim. While Schafer argues that NSB violated [FDUTPA] by sending letters regarding the alleged subrogated debt, there is no evidence of any trade or commerce between Schaefer and NSB or State Farm. Instead, NSB sent letters attempting to collect on the alleged subrogated debt which arose from a tort committed by Schaefer. Letters sent by collection agencies to the debtor do not arise to the level of trade and commerce as defined by [FDUTPA]. … The purpose of the [FDUTPA] was to protect consumers from illegal and/or unscrupulous practices of debt collectors not to provide a safe harbor or weapon to be used in response to one's own tortious conduct.
In conclusion, the court said:
"Based upon the terms of the FCCPA and [FDUPTA] no set of facts or circumstances set forth by Schaefer in her complaint can state a claim for which relief may be granted. Schaefer cannot establish under the FCCPA or [FDUPTA] that a transaction or consumer debt existed between herself, the putative class members and/or State Farm and NSB. Since Schaefer's case arose out of her negligent behavior rather than a transaction, consumer debt, trade or commerce, she fails to satisfy the requirements of the statutes at issue in this case. Consequently, Schaefer's complaint is due to be dismissed with prejudice.
Image source: NYPL Digital Collections
—
A version of this article was originally posted on Law360.