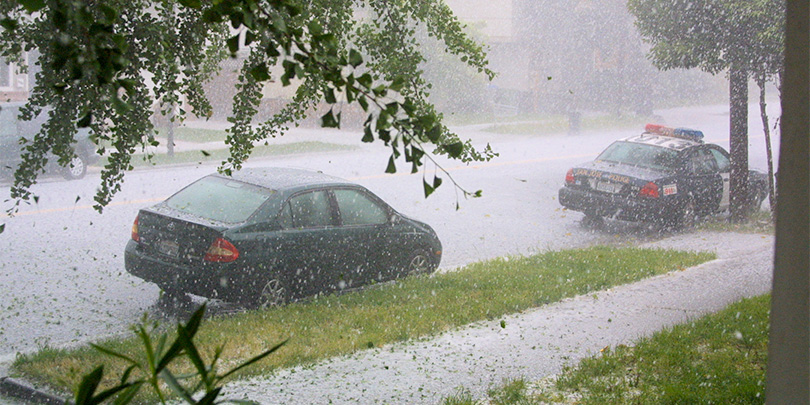 When a claim goes south, the insured often pursues a bad faith claim. But even when the bad faith claim settles, that doesn't always mean the litigation is over. And that means it's still necessary to be vigilant about preserving the confidentiality of privileged communications. One way that insurers often waive the privilege inadvertently is by making statements during discovery that put the advice of counsel "at issue."  Last month, in Seneca Insurance Co. v. Western Claims, Inc., (10th Cir. Dec. 22, 2014), the U.S. Court of Appeals for the Tenth Circuit found that an insurer suing its independent adjustor for negligence had "placed at issue" the legal advice it received when settled an underlying bad faith suit. In doing so, the insurer might have torpedoed its own $1 million claim.
A Difference of Opinion
Seneca's insured, Route 66 Trader Market of Yukon, Oklahoma, submitted a claim for wind and hail damage to its "flea-market-style" structure. Seneca hired Western Claims to investigate. Western Claims concluded that the building had sustained only about one thousand dollars' worth of damages, and that the metal roof had not been damaged at all.
Eight months later, Route 66 asked Seneca to reopen the claim, offering a damage estimate from a roofing contractor that was just over $750,000. Seneca still refused to pay the claim, based on its adjuster's determination that the roof had not been damaged.
Route 66 sued Seneca, Western Claims, and the individual adjuster, alleging breach of insurance contract, bad faith, and fraud, and seeking extracontractual and punitive damages under Oklahoma law. In response to the litigation, Seneca's claims examiner distributed a loss report, suggesting a settlement range of $200,000 to $500,000, with the potential for a jury verdict up to $1,500,000.
Legal Advice, Part I: The Consultations
Seneca obtained a new estimate for replacing the large metal roof and immediately paid the insured that amount, minus applicable deductibles, but that did not resolve the lawsuit. Seneca consulted two separate Oklahoma firms, and those consultations resulted in an appropriately thorough discussion of the potential exposure of all the parties.
Both firms advised that Seneca's original failure to pay Route 66 for the damage to its roof could be viewed as "unreasonable and unjustified," leaving Seneca "vulnerable to Route 66's bad faith claim, and therefore punitive damages."  One firm advised that it was unlikely to escape liability for the bad faith claim, even if it attributed all of the fault to Western Claims. In that event, counsel advised, it would be difficult to shift any punitive damages to the claims adjuster. Accordingly, the lawyers recommended that Seneca's best course of action was to settle the case and pursue recovery for the settlement in a negligence suit against Western Claims.
Seneca accordingly cut a deal with Route 66, which agreed to dismiss its claims against all the defendants for $1 million of "new money."
Legal Advice, Part II:  The Public Airing
Seneca brought an action against Western Claims in federal court, asserting claims for implied equitable indemnity and negligence. In discovery, Seneca produced a claim note stating that Seneca had settled the Route 66 case for $1 million "on the advice of counsel."  Western Claims seized on this disclosure, moving to compel production of documents on which it relied in settling the underlying case.
Seneca asserted privilege and work-product protection over correspondence with its counsel. The district court disagreed, ruling that Seneca had placed the advice of its counsel at issue. Seneca was required to produce the documents. At trial, Seneca's correspondence with its lawyers was admitted for the limited purpose of establishing the reasons Seneca agreed to settle the Route 66 case under the terms it accepted.
With that correspondence already in evidence, several officers of Seneca testified that the company had, in fact, settled the underlying suit for $1 million, "based on [counsel's] advice." These officers included Seneca's Senior Claims Examiner, Vice President of Claims, and Chief Operating Officer.
At the conclusion of the trial, the district court dismissed Seneca's equitable indemnity claim, and the jury ruled against it on the negligence claim. Seneca appealed.
Putting Advice of Counsel "At Issue"
Courts take different approaches to deciding whether a party has waived the attorney-client privilege by putting the advice of its attorneys "at issue."  The Tenth Circuit discussed three of them:
The "automatic waiver" rule, which states that "a litigant automatically waives the privilege upon assertion of a claim, counterclaim, or affirmative defense that raises as an issue a matter to which otherwise privileged material is relevant." E.g., Independent Prods. Corp. v. Loew's Inc., 22 F.R.D. 266 (S.D.N.Y. 1958).
A middle-ground approach, holding that the privilege is not waived, unless "the material to be discovered is both relevant to the issues raised in the case and either vital or necessary to the opposing party's defense of the case." E.g., Black Panther Party v. Smith, 661 F.2d 1243 (D.C. Cir. 1981), vacated without opinion, 458 U.S. 1118 (1982).
A restrictive approach, providing that the privilege can be waived "if, and only if, the litigant directly puts the attorney's advice at issue in the litigation." E.g., Rhone-Poulenc Rorer Inc. v. Home Indem. Co., 32 F.3d 851 (3d Cir. 1994).
Because jurisdiction in this case was based on diversity, privilege issues were governed by Oklahoma law, and the court noted that Oklahoma's Supreme Court has not yet adopted one of these approaches. The parties agreed, however, that it was likely to adopt some version of the middle-ground approach.
The court adopted a version involving a three-part test, first elaborated in Hearn v. Rhay, 68 F.R.D. 574 (E.D. Wash. 1975). Under that test, "at issue" waiver requires findings that:
(1) assertion of the privilege was the result of some affirmative act, such as filing suit, by the asserting party;

(2) through this affirmative act, the asserting party put the protected information at issue by making it relevant to the case; and

(3) application of the privilege would have denied the opposing party access to information vital to [its] defense.
You Said It
Applying the Hearn test, the Tenth Circuit ruled that Seneca had acted affirmatively by filing suit against Western Claims and then using reliance on advice of counsel as an explanation for its decision to settle. Because Seneca directly stated, on more than one occasion, that it relied upon this advice, the Tenth Circuit held that Seneca had made privileged communications relevant to the case. Finally, the court distinguished other cases in which the privileged material had not been "vital" to the defense, on the ground that Seneca's officers had not claimed to have any reason for the settlement other than the lawyers' advice.
The court found that the Hearn criteria had been satisfied, and it affirmed the district court's decision.
[A]llowing Seneca to rely on 'advice of counsel' to establish the reasonableness of the[] settlement[,] while excluding the contents of that advice[,] would violate the well-established principle that 'attorney-client communications cannot be used both as a sword and a shield.'
What Have We Learned?
"At issue" waiver is a minefield that is sometimes impossible to avoid—after all, once an insurer has received legal advice, how can it justify not using that advice as at least a partial basis for its subsequent course of action?
On the other hand, a claims officer who has fully considered the facts and reasoning underlying a legal opinion, and who has found them persuasive, is often in a position to state honestly that her decision was based on those facts and that reasoning. In the case, it is a mistake for the claims officer to testify that all she did was "rely on legal advice."
Furthermore, the time to exercise caution with respect to privileged communications is always. In this case, allowing the jury to read privileged communications about the underlying litigation was almost tantamount to losing the bad faith case itself.
Image source: quinn norton (Wikimedia)