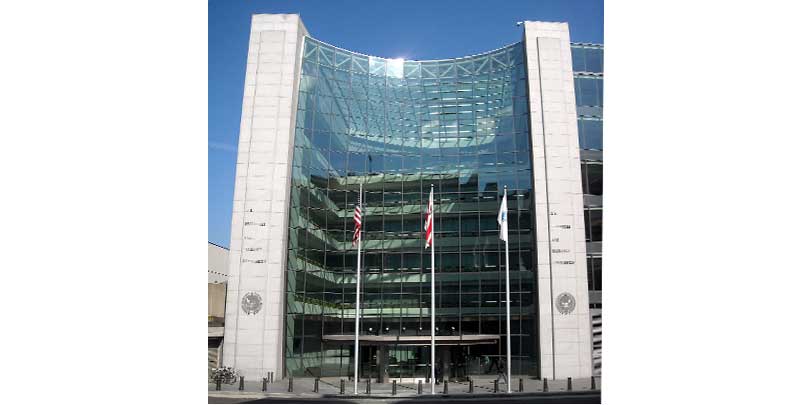 A New York intermediate appellate court has ruled that a $140 million "disgorgement" payment ordered by the SEC in resolution of an investigation into securities laws violations was a "penalty" that was not covered by insurance rather than a covered "loss."
The case, J.P. Morgan Securities, Inc. v. Vigilant Ins. Co., 2018 NY Slip Op. 06146 (App. Div., 1st Dept. Sept. 20, 2018, stemmed from a 2003 investigation into claims that Bear Stearns employees knowingly facilitated "late trading" and deceptive "market timing" for certain hedge fund customers, and that Bear Stearns further assisted those hedge funds' efforts to evade detection, enabling them to earn hundreds of millions of dollars in profits at the expense of mutual fund shareholders. The SEC sought monetary sanctions of $720 million against Bear Stearns. Bear Stearns agreed to a settlement calling for disgorgement of $160 million and civil monetary penalties of $90 million.
After the insurers refused its claim for coverage, Bear Stearns sued for breach of contract, asserting that all of the claims fell within the definition of "loss" under the policies. The trial court agreed that the disgorgement was a covered loss "based on the broad definition in the policy … because it represented third-party gains."
On appeal, the insurers successfully argued that, for public policy reasons, it did not matter whether the disgorgement fit within the policy definition of "loss" because the disgorgement was an "uninsurable penalty." The insurers argued, and the court agreed, that the United States Supreme Court in Kokesh v. Securities and Exchange Commission, 137 S.Ct. 1635 (2017) "conclusively defined the nature of the SEC disgorgement remedy as a penalty, not a loss."
In Kokesh, the "Supreme Court reasoned that SEC disgorgement (i) is imposed as a consequence for a wrong committed against the public …; (ii) is meant to punish the violator and deter others from similar violations; and (iii) in many cases, does not compensate the victims of securities violations." To allow a "wrongdoer" to pass on the loss emanating from the disgorgement penalty to its insurer would undermine the penalty's goal of deterrence and "violate the fundamental principle that no one should be permitted to take advantage of his own wrong."
Based on a prior appellate ruling in the same case, Bear Stearns argued that the "law of the case" doctrine should prevent the court from holding that the disgorgement was an uninsurable penalty. The court questioned whether the "law of the case" should apply to this issue, but found that even if the doctrine did apply, it "is not an absolute mandate which limits an appellate court's power to reconsider issues where there are extraordinary circumstances, such as … a change of law." Here, the Supreme Court's decision in Kokesh represented a sufficiently "extraordinary" change of the law to merit disregarding the law of the case.
Prior to Kokesh, it was unclear whether disgorgement was a penalty when it was linked to the gains of others rather than the "wrongdoer" itself. Kokesh eliminated the uncertainty. "The United States Supreme Court has thereby made clear that SEC disgorgement is a penalty because it punishes a public wrong, and its purpose is deterrence, whether you are remitting your own ill-gotten gains or those you generated for your customers through violations of the securities law, even if you did not directly share in those profits."