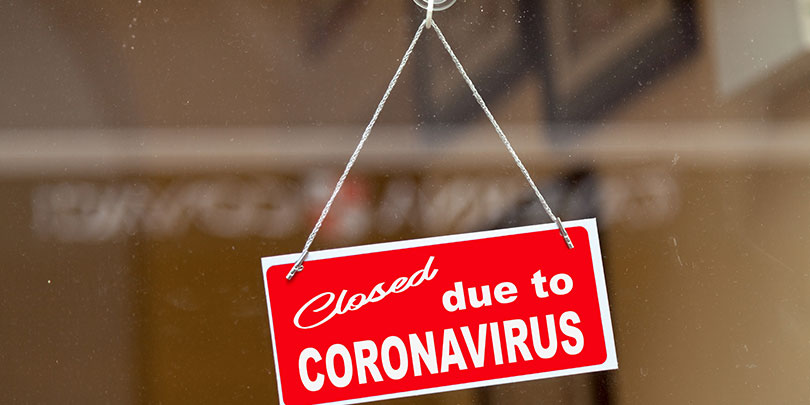 Over the last few weeks, a tsunami of lawsuits has been filed in many states alleging a variety of issues related to the global COVID-19 pandemic. The lawsuits have targeted a variety of industries, such as banking and financial services, travel and hospitality, and retail. The property and casualty insurance industry has also been in the news as likely hundreds of thousands of policyholders have faced shutdowns of their businesses. These policyholders have looked to their commercial insurance policies in an effort to replace lost business income.
Carlton Fields has previously reported on the key issues that insurance carriers and policyholders will deal with as the competing sides navigate these issues.
Traditionally, these cases would involve disputes between insurance carriers and policyholders pertaining to basic issues in coverage cases, i.e., is the claim covered under the policy's insuring clause, is the claim excluded under the policy, and, if so, how much loss did the policyholder suffer?
Last week, however, a prominent Miami class action law firm filed a lawsuit against Certain Underwriters at Lloyd's of London on behalf of a popular local restaurant specializing in Nicaraguan cuisine, seeking both declaratory relief and damages for anticipatory breach of the plaintiffs' insurance policy. The twist is that the complaint, in addition to alleging claims for the named plaintiffs, attempts to represent a class defined as follows:
All entities who have entered into standard all-risk commercial property insurance policies with the Underwriter Defendants, where such policies provide for business income loss and extra expense coverage and do not exclude coverage for pandemics, and who have suffered losses due to measures put in place by civil authorities to stop the spread of COVID-19.
The complaint alleges that the plaintiffs' policy does not include an exclusion for loss due to viruses or bacteria. Those types of exclusions became common about 15 years ago and were designed to specifically preclude any coverage for business interruption losses caused by an event like a pandemic. The theory of the class action is to allege a claim on behalf of all policyholders whose policies do not specifically exclude coverage for pandemics.
There are a number of issues that will arise as the case progresses.
Breadth of the Proposed Class
First, this is a broad proposed class, not specifically limited to the specific form of the plaintiffs' policies. Rather, the class seeks to bundle in all the policies issued by the defendants that have three common characteristics: (1) coverage for business income loss; (2) extra expense coverage; and (3) no exclusion for pandemics. There will likely be some disputes over how to determine which policies satisfy those criteria. As this case, or similar class actions, develop, there will likely be attempts to define a more narrow class that is limited to all policyholders whose policies follow a particular form issued by the insurer.
Individualized Issues
There are also likely to be issues based on different jurisdictions. For instance, in Florida, where this action was filed, professional wrestling has been deemed an essential business. However, in Michigan, according to news reports, a Detroit resident who wanted to travel to a hunting cabin in the Upper Peninsula would be violating the state's shelter-in-place order. Obviously, this difference would impact a nationwide class action because the variations of each location's shelter-in-place measures will be different.
Similarly, the amount of loss will vary widely by business. Approaches to measuring loss, unless specifically mandated by the policy, will differ depending on the creativity of the plaintiff and will present individualized fact-intensive issues that may pose intractable hurdles for class treatment.
Different States' Laws
In addition, the legal theories and principals that are applied in insurance coverage cases vary by state, requiring a "50-state" analysis of different laws. On this issue, the Eleventh Circuit has noted that "[a]lthough there is no categorical bar to class treatment where the law of multiple states will apply, courts have expressed some skepticism of such treatment, particularly in substantive areas where the content of state law tends to differ. … Notably, in cases implicating the law of all fifty states, the party seeking certification must provide an extensive analysis of state law variations to reveal whether these pose insuperable obstacles." Sacred Heart Health Sys., Inc. v. Humana Military Healthcare Servs., Inc., 601 F.3d 1159, 1180 (11th Cir. 2010).
Why Florida?
Florida's choice-of-law rules will also impact the potential to obtain class treatment. Florida follows a strict lex loci contractus approach, even for insurance cases. And, in a diversity action like this one, a federal court applies the choice-of-law rules of the forum state. LaFarge Corp. v. Travelers Indem. Co., 118 F.3d 1511, 1515 (11th Cir. 1997).
What does this all mean for determining if class treatment is appropriate? In recent years, federal judges in Florida have looked to data points such as where "the last act necessary to create an insurance contract occurred [such as] when the insurers' agents accepted [the policyholder broker's] formal offer to bind coverage." Sun Capital Partners, Inc. v. Twin City Fire Ins. Co., No. 9:12-cv-81397, 2015 WL 4648617, at *5 (S.D. Fla. Aug. 5, 2015) (Marra, J.); Wausau Underwriters Ins. Co. v. Danfoss, LLC, No. 2:14-cv-14420, 2015 WL 6456569, at *8 (S.D. Fla. Oct. 26, 2015) (Rosenberg, J.) (same principles); Pierce v. Prop. & Cas. Ins. Co. of Hartford, 303 F. Supp. 3d 1302, 1306 (M.D. Fla. 2017) (Byron, J.) (same principles).
The lex loci rule would require the court to make a fact-intensive determination regarding the state law where each policy was issued. There is recent precedent for denying class certification based on this type of issue. Taylor v. Midland Nat'l Life Ins. Co., No. 4:16-cv-00140, 2019 WL 7500238, at *11 (S.D. Iowa May 3, 2019) (Rose, J.) (denying class certification where, among other concerns, "the parade of insurance agents offering testimony — even if the Court found that the testimony was unpersuasive — creates individual issues that predominate over common ones.").
The class action approach increases exposure to the insurer. The typical class action issues, some of which are noted above, may provide a basis for demonstrating that class treatment is wholly inappropriate for coverage claims arising from the COVID-19 pandemic.