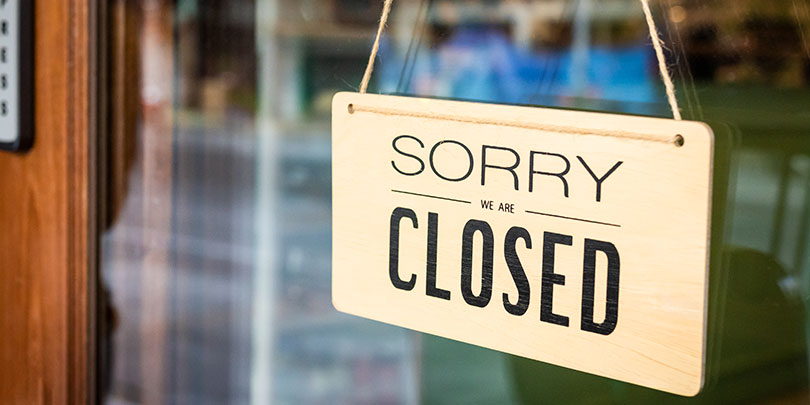 The COVID-19 pandemic has swept the world, altering every aspect of daily life — whether it be a morning trip to the gym, a day at the office, a dinner at the Italian restaurant across the street, or a Friday night concert in the park. Businesses, particularly those in the service sector, have halted or restricted their operations, either voluntarily or by government order, in an effort to curb the spread. In these uncertain times, many businesses want to seek coverage under commercial property policies for the interruption of their operations. Property insurance in this context, however, is unlikely to provide the coverage sought.
The standard ISO Business Income (and Extra Expense) Coverage Form provides insurance for "the actual loss of Business Income" sustained by the insured as a result of "the necessary 'suspension'" of the insured's business operations, but only if the "suspension" is caused by "direct physical loss of or damage" to the insured's property. The key issue arising out of the slowdown of business operations in the face of the COVID-19 pandemic is whether business closures due to the pandemic are the result of "direct physical loss of or damage" to the insured's property so as to implicate business interruption coverage.
Less than two months after the first coronavirus case in the United States, this precise issue has made its way to the courts. On March 16, 2020, restaurant owners filed suit against Certain Underwriters at Lloyd's London in Louisiana state court, seeking a declaratory judgment that an "all-risk policy" issued by Lloyd's provides business income coverage in the event the coronavirus has contaminated the insured restaurant. The restaurant owners take the position that contamination of the insured property by the coronavirus constitutes a "direct physical loss" of insured property under the policy.
Approximately one week later, the Chickasaw and Choctaw nations filed suits against their property carriers in Oklahoma in connection with their casino operations and asserted similar arguments. Therein, the plaintiffs seek declaratory relief that their property policies provide business interruption coverage, among other coverages, for the COVID-19 pandemic because the virus contamination has allegedly caused "direct physical loss or damage" to insured property.
As a preliminary matter, these complaints seem premature. It is unlikely that the policy post-loss conditions have been met, or that claims have even been made and submitted to the insurance companies. Typically, business interruption coverage has a waiting period of 72 hours, or some other period of time, after which coverage is measured based on the period of suspension. Assuming that an interruption is premised on direct physical loss or damage to insured property, the period of interruption is generally the period of time that it would take to repair or replace property with due diligence and dispatch, subject to policy limitations. Here, there is no physical damage to be repaired, so there is no necessary suspension of business resulting from physical loss or damage.
Notwithstanding the lack of damage to be repaired, the policyholders in these suits allege that there has been direct physical loss, as they must, to try to come within the coverage grant of the policies. However, it is not clear that they will be able to demonstrate that COVID-19 was present in their facilities. And, if it was, the surfaces where the virus might be can be cleaned. Something that can be easily wiped off the surface of property is insufficient to trigger coverage under property policies. As courts have recognized, "a direct physical loss 'contemplates an actual change in insured property then in a satisfactory state, occasioned by accident or other fortuitous event directly upon the property causing it to become unsatisfactory for future use or requiring that repairs be made to make it so.'" Mama Jo's Inc. v. Sparta Ins. Co., No. 1:17-cv-23362 (S.D. Fla. June 11, 2018) (quoting MRI Healthcare Ctr. of Glendale, Inc. v. State Farm Gen. Ins. Co., 187 Cal. App. 4th 766, 779 (2010)) (finding that construction dust that could be cleaned off surfaces did not constitute direct physical loss). Here businesses closed to prevent the spread of the virus, not because the virus was present in the buildings. As such, this is not a situation in which a release of something like asbestos or ammonia has made the property uninhabitable for any period of time, so coverage should not be triggered. Compare, Port Auth. of N.Y. & N.J. v. Affiliated FM Ins. Co., 311 F.3d 226, 236 (3d Cir. 2002) (finding that a physical loss occurred when the presence of large quantities of asbestos in the air made the structure uninhabitable and unusable); Gregory Packaging, Inc. v. Travelers Prop. Cas. Co. of Am., No. 2:12-cv-04418 (D.N.J. Nov. 25, 2014) (holding that an ammonia release making a facility unfit for occupancy was direct physical loss or damage).
The "direct physical loss or damage" requirement also affects additional business interruption coverages, such as "ingress/egress" and "civil authority" coverage. "Ingress/egress" coverage commonly provides coverage for business interruption loss directly caused by physical loss or damage to property that prevents ingress to or egress from the insured's premises, regardless of whether the insured's property is also damaged. Similarly, "civil authority" coverage generally provides coverage for business income loss caused by an order or other action of a civil authority that prohibits access to the insured's premises. Such an order must, however, be the result of direct physical loss or damage.
Most recently, restaurant owners in Napa Valley filed a declaratory judgment action in California state court asking the court to declare that its civil authority coverage applies based on the argument that forced-restaurant closures by civil authorities in an effort to slow down the spread of COVID-19 are based on physical damage (i.e., contamination) of property other than the insured property. In that case, the policyholder alleges that the policy "specifically extends coverage to direct physical loss or damage caused by virus."
In order to recover under civil authority provisions, policyholders will have to demonstrate that the orders of civil authority requiring the closure of business resulted from physical loss or damage. The COVID-19 orders, however, do not reference any physical loss damage caused by a virus or otherwise. Rather, the orders are directed at preventing the spread of the virus from human-to-human contact. Given that the orders appear targeted at preventing the spread of the virus, rather than any physical loss or damage to property, civil authority provisions should not be triggered. See e.g., United Air Lines, Inc. v. Ins. Co. of the State of Penn., 439 F.3d 128 (2d Cir. 2006) (finding that orders caused by fear of future terrorist attacks after 9/11, and not issued as a result of actual existing physical damage, did not trigger business interruption coverage).
The lawsuits that have been filed thus far are likely just the beginning of the disputes related to the availability of business interruption coverage related to COVID-19 that will play out through litigation over the coming years. While policyholders are looking to their insurance carriers for relief from the inevitable, and potentially significant, losses they will sustain during these unexpected times, their positions seem unsupported by the typical business interruption coverage provisions (of course, each dispute will have to be evaluated based on the specific facts and policy language at issue). Moreover, the implications of these arguments on insurers' risk analyses could be substantial. Actuarially speaking, business interruption coverage for a pandemic can expose an insurer to a level of risk different in scope than other catastrophic risks, including natural disasters (e.g., earthquakes, floods, hurricanes) and human-made disasters (e.g., riots, terrorist attacks). These risks are low-probability, high-cost events. Because natural disasters are generally limited to specific high-risk geographic areas, an insurer can easily determine its probable maximum loss (PML) if a natural disaster were to take place and limit its exposure in those areas. A pandemic, by contrast, could pose a high risk to insurers without the same type of geographic and probability limitations. Finding coverage for something an insurer never anticipated covering could severely impact insurers. As such, the insurance industry will be watching closely as courts interpret the language of business interruption coverages in suits involving COVID-19 like those discussed above.
This article was co-authored by Carlton Fields law clerk Grant Bostwick.