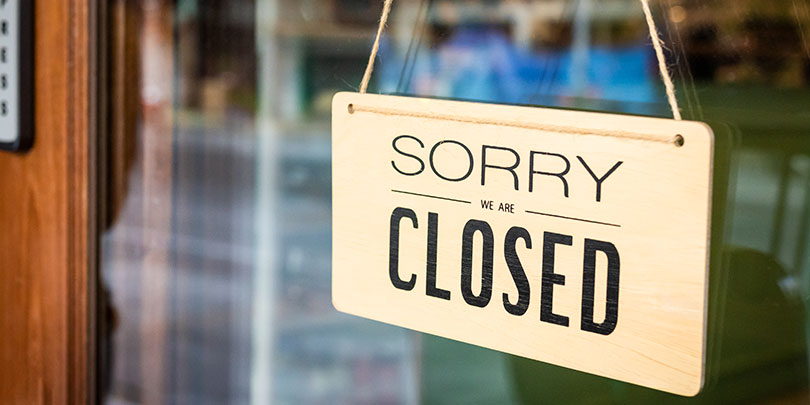 We previously described here proposed New Jersey legislation that would also compel coverage of business interruption claims based on COVID-19 losses. The New Jersey bill was voted out of the New Jersey Assembly's Homeland Security and State Preparedness Committee but continues to be the subject of negotiation among insurance industry representatives and the bill's sponsors.
Ohio, Massachusetts, and now New York have since followed New Jersey's lead, introducing bills to require insurers to provide business interruption coverage for COVID-19 losses.
Ohio
Ohio House Bill 589 requires every policy insuring an Ohio business against loss or property damage (including coverage for the loss of use and occupancy and business interruption) to "be construed to include among the covered perils under that policy, coverage for business interruption due to global virus transmission or pandemic during the state of emergency." The bill would require payment for losses sustained during the duration of the state of emergency Ohio Gov. Mike DeWine declared on March 9, 2020, and is limited to providing coverage for policies issued to companies with 100 or fewer employees who work at least 25 hours per week.
The Ohio bill establishes a reimbursement fund by levying assessments on insurers writing coverage in Ohio, with the amount of the assessment based on the insurers' net written premiums. After paying a claim pursuant to the bill, an insurer can seek reimbursement from the fund.
Massachusetts
The Massachusetts bill — S.D. 2888 — goes further than the New Jersey and Ohio bills, explicitly mandating coverage even in the face of unambiguous policy language that excludes coverage. The bill expressly states that coverage must be provided regardless of whether the policy has a virus exclusion or whether there is physical damage to the insured's property. But like the New Jersey and Ohio bills, the Massachusetts bill does have limitations. It would only apply to policies issued to businesses in Massachusetts with 150 or fewer full-time employees and would apply until the rescission of Massachusetts Gov. Charlie Baker's March 10, 2020, executive order 591 that declared a state of emergency in the commonwealth. Moreover, the coverage requirement would be subject to the policy limit and policy restrictions regarding the length of time applicable to business interruption coverage.
The Massachusetts bill then grants the commissioner of insurance the authority to require insurers that sell business interruption insurance in Massachusetts to contribute to a fund from which insurers paying COVID-19 losses could seek reimbursement for amounts paid.
New York
New York has now joined New Jersey, Ohio, and Massachusetts in introducing legislation to compel business interruption insurance for losses due to the COVID-19 pandemic.
The proposed New York bill — 10226 — which was referred to the Assembly Insurance Committee on March 27, 2020, would require every policy of insurance insuring against loss or damage to property, which includes the loss of use and occupancy and business interruption, to include coverage for business interruption during a period of a declared state emergency due to COVID-19. As a result, the insurer would be required to indemnify the insured, subject to the limits under the policy, for any such loss of business or business interruption for the duration of the state of emergency that New York Gov. Andrew Cuomo declared on March 7, 2020.
The law would apply to policies in effect in New York on March 7, 2020, issued to insureds with less than 100 "eligible employees" in New York, which is defined as "a full-time employee who works a normal work week of 25 or more hours."
An insurer that indemnifies an insured for a loss presented under the law may apply to the superintendent of financial services for relief and reimbursement by the Department of Financial Services from funds collected and made available for this purpose. In turn, these costs will be passed on by the superintendent of financial services to insurers operating in New York through the established annual special purpose apportionment distributed among these insurers and through the superintendent's authority under the law to collect from these insurers additional money necessary to recover amounts it pays for reimbursed COVID-19 claims.
If passed in their present form, the validity of the proposed legislation in New York, New Jersey, Ohio, and Massachusetts will be rightfully challenged, as the bills unconstitutionally restrict the "freedom of contract" by effectively rewriting the terms of those implicated property policies that require physical loss or damage to trigger coverage (to the extent the virus does not cause such physical loss or damage) and/or which expressly exclude coverage for losses caused by viruses or bacteria.
But until those challenges are resolved, insurers must prepare to face the potential exposure for business interruption claims resulting from COVID-19 that they otherwise did not contract to cover.