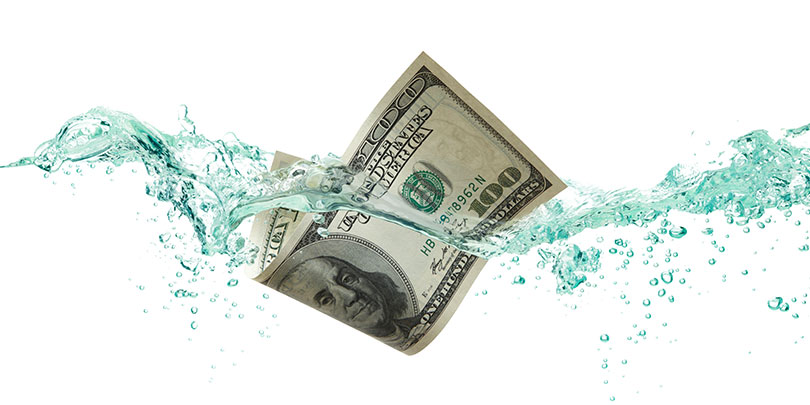 The Fifth Circuit Court of Appeals recently ruled that an insured could not bring a claim to recover proceeds against its insurer after the insured transferred its rights to recover the proceeds to a third party. The case, CRU Shreveport LLC v. United National Insurance Co., stems from a coverage dispute between CRU Shreveport and United National Insurance regarding a boiler accident in a hotel owned by CRU and insured by United. The incident occurred in 2016 when a boiler in the hotel's HVAC system burst and caused water damage to a number of hotel rooms. United satisfied the initial claim; however, after CRU claimed the damage was more extensive than it originally thought, United disputed the additional damage, leading to the lawsuit.
Before the 2016 incident, CRU purchased the hotel with the help of a loan from GreenLake Real Estate Fund LLC. The loan was secured by a promissory note, which in turn was secured by a mortgage that granted GreenLake security rights in "all insurance policies, unearned premiums therefor and proceeds from such policies covering any of the above property now or hereafter acquired by CRU."
As a result of the 2016 incident, a number of rooms in the hotel were unavailable for an extended period of time, which caused a significant drop in the hotel's income and eventually led to CRU defaulting on its mortgage payments to GreenLake and entering into a forbearance agreement with GreenLake in August 2017. As part of the forbearance agreement, CRU was required to execute a partial dation en paiement (a mechanism under Louisiana civil law whereby a party, instead of paying a sum of money due on a preexisting debt, agrees to give the creditor a movable or immovable property). In the dation, CRU agreed to convey the hotel and the "movable property" to GreenLake should CRU default on the forbearance agreement.
Notably, the dation defined "movable property" as:
All movable (personal) property of [CRU], including without limitation all Personalty (all right, title and interest of [CRU] in and to all goods, accounts, general intangibles, instruments, documents, chattel paper and all other personal or movable property now owned or hereafter acquired by [CRU] and now or hereafter affixed to, placed upon, used in connection with, arising from or otherwise related to the immovable property and all improvements located thereon more particularly described in the Mortgage, Fixtures, Leases, Rents, Deposit Accounts, Property Agreements, Tax Refunds, Proceeds, Insurance and Condemnation Awards.
In June 2018, CRU sued United for breach of contract and bad faith.
In September 2019, United, after learning of the dation, moved for summary judgment against CRU, arguing that CRU lacked a right of action against United because CRU gave up any rights it had in the hotel, and movable property associated with it, in the dation. In opposition, CRU presented affidavits from representatives of both CRU and GreenLake showing that neither party intended for the dation to transfer CRU's right to sue United. Nevertheless, the magistrate judge agreed with United and granted summary judgment in its favor.
On appeal, the Fifth Circuit rejected CRU's argument that "movable property" was ambiguous, finding that the definition under the dation was "clear and explicit" and thus, under Louisiana contract law, "no further interpretation may be made in search of the parties' intent," including the parol evidence affidavits.
Accordingly, because the language of the dation was clear and unambiguous, the Fifth Circuit affirmed United's summary judgment, ordering that CRU could not maintain its action against United for breach of contract or bad faith because it had given up its right to recover proceeds under its insurance policy with United through its forbearance agreement with GreenLake.