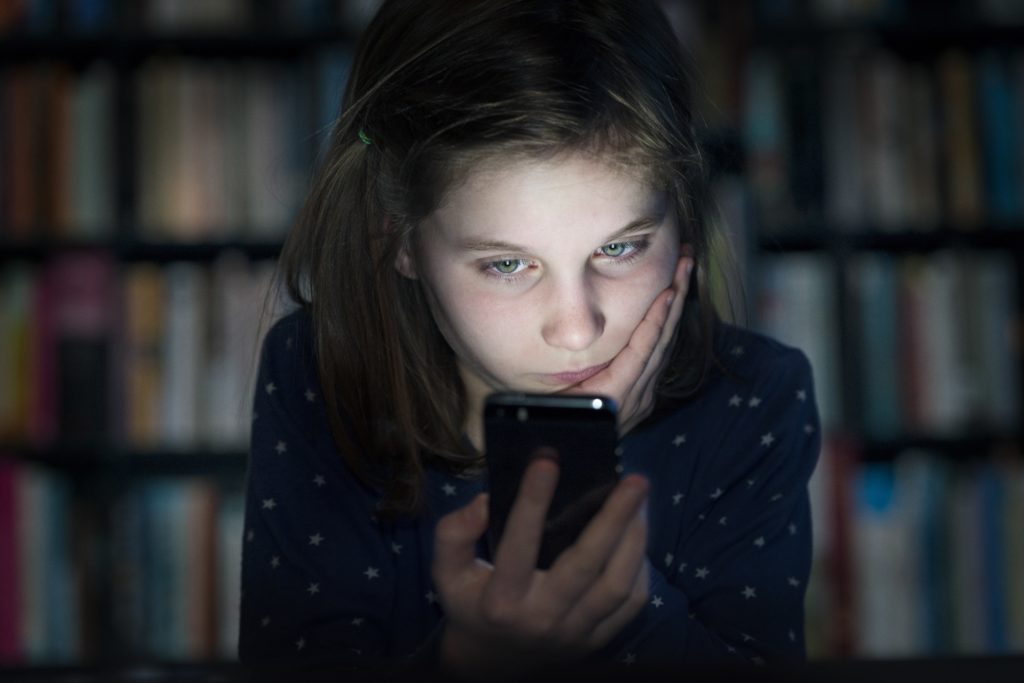 In State Farm Fire and Casualty Co. v. Motta, et al., No 18-cv-3956 (E.D. Pa. Dec. 11, 2018), the Eastern District of Pennsylvania Court held that State Farm Fire and Casualty Co. had a duty to defend a teenage boy against a lawsuit accusing him of cyberbullying one of his classmates that led her to commit suicide, under the boy's mothers' homeowners insurance policy.
Julia Morath died by suicide within a couple of days of Zach Trimbur attacking her, via text message and in person, about her health, appearance, cutting, and sexual history. Morath's parents sued Trimbur and his parents for negligence, wrongful death, and survival in state court. Trimbur and his mother filed a claim under their homeowners insurance policy, insured by State Farm, seeking defense and indemnification in the state court action.
The State Farm policy covered defense costs for claims arising from an "occurrence," which Pennsylvania law defines as an "accident." State Farm argued that Trimbur intentionally cyberbullied and harassed Morath, and thus no "accident" occurred triggering coverage. The court found that, although Trimbur intended to harm Morath, from Trimbur's perspective, her death was an accident.
While defending the claim, State Farm filed a declaratory judgment action seeking a ruling that it had no duty to defend or indemnify Trimbur. State Farm moved for judgment on the pleadings and/or summary judgment. Trimbur filed a cross-motion for judgment on the pleadings.
The court granted Trimbur's cross-motion for judgment on the pleadings, holding that State Farm had a duty to defend Trimbur in the underlying state court action because the negligence claim against him fell within the scope of the "occurrence" language in the policy. The court did not address whether State Farm had any duty to indemnify Trimbur.
State Farm relied on a series of cases for its proposition that the court must focus its analysis on the underlying act itself — not the chain of consequences that flow from it. The cases cited by State Farm stand for the proposition that bodily injury caused by the insured's intentionally tortious conduct does not constitute an "accident" under Pennsylvania law. See Gene's Restaurant, Inc. v. Nationwide Ins. Co., 548 A.2d 706 (Pa. Super. 2007) (claims for assault do not arise from an accident); State Farm Fire and Casualty Co. v. Scalia, No. 14-cv-49, 2014 WL 6982926 (M.D. Pa. Dec 9, 2014) (claims for assault and battery do not constitute an accident under the policy); State Farm Fire & Casualty Co. v. Jackson, No. 18-cv-102, 2018 WL 4006351 (E.D. Pa. Aug. 22, 2018) (assault and battery claims do not amount to an accident because there was no negligence claim made against the policyholder); Erie Ins. Exchange v. Ruff, No. 4605 of 2006, 2007 Pa. Dist. & Cnty. Dec. LEXIS 140 (Westmoreland Country Ct. Com. Pl. Apr. 25, 2007) (second-grade boys' physical and verbal harassment of female classmates was not an "accident" triggering coverage).
Trimbur argued that State Farm's focus on the intentionality of the underlying act itself was too narrow, as intentional acts often have unintended consequences. Trimbur argued that the cases cited by State Farm were distinguishable because they lacked an intervening event analogous to Morath's death by suicide.
Ultimately, the court agreed with Trimbur, finding that Pennsylvania authority considering third-party conduct in the context of the duty to defend provided more persuasive guidance. See Mohn v. American Casualty Co., 326 A.2d 346 (Pa. 1974) (finding the bodily injury caused by police when the insured was fleeing the scene of a burglary he was in the process of committing was an accident and thus covered under the policy); Nationwide v. Piper, 140 F.3d 222 (3d Cir. 1998) (finding that a claim for wrongful death was covered though the murder was the result of intentional conduct by a third party, and the complaint alleged that the insured's own negligent conduct played a significant part in the death); Donegal Mutual Ins. Co. v. Baumhammers, 938 A.2d 286 (Pa. 2007) (finding that the insurer must defend parents against claims that their negligence contributed to a victim's death resulting from the son's shooting spree); Erie Ins. Exchange v. Moore, 175 A.3d 999 (Pa. Super. 2017) (finding that personal injury claims were covered when the insured went to his ex-wife's home with the intention of killing her and committing suicide, but instead engaged in a fight with his ex-wife's boyfriend, accidentally shooting and injuring him). The court found that this line of cases "better captured the nuanced chain of causation alleged by the Moraths."
In support of this conclusion, the court reasoned that Pennsylvania considers "the foreseeability of the resulting injury, even in cases in which bodily injury is indisputably caused by an intentional act." Thus, while Trimbur intentionally bullied and harassed Morath, her death by suicide was a fortuitous event from Trimbur's perspective because he did not inflict the bodily harm with the intention of causing her death.
The court also found material that the Moraths alleged a negligence theory against Trimbur. Though the complaint used words like "harassment," "bullying," and "intentional," the Moraths did not allege a single intentional tort against Trimbur.
This decision serves as a reminder for insurers that even intentional acts done by the policyholder may be covered under first-party property and casualty policies, if there is intervening third-party conduct that is unforeseeable to the policyholder.
State Farm Fire and Casualty Co. v. Motta, et al., No 18-cv-3956 (E.D. Pa. Dec. 11, 2018)