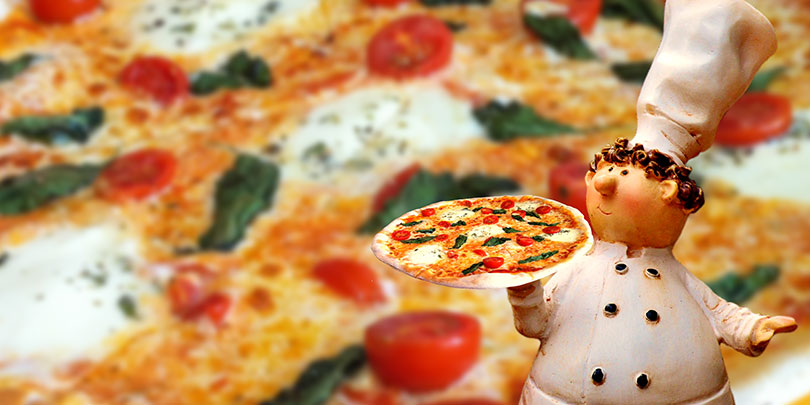 Last week, in Conte's Pasta Co. v. Republic Franklin Insurance Co., a New Jersey federal court ruled that Republic Franklin Insurance Co. was obligated to indemnify Conte's Pasta for the costs incurred defending against a suit brought by one of its customers, Nature's One, for damages related to listeria contamination in its gluten-free pizza crusts.
Underlying Litigation
In early 2017, Nature's One contracted with Conte's Pasta to manufacture gluten-free pizza crusts using Nature's One ingredients and packaging. Within months after Conte's Pizza began manufacturing the pizza crusts, it was discovered that Conte's Pasta and its products were contaminated with listeria. Conte's Pasta thereafter failed to quarantine the contaminated pizza crusts, which resulted in the product being shipped to Trader Joe's grocery stores. This failure, in turn, required Trader Joe's to track down this inventory and take measures to prevent its sale to the public. Nature's One was required to issue a $150,000 refund to Trader Joe's. Despite this mishap, Trader Joe's indicated that it would place future orders for the pizza crusts if the Conte's Pasta manufacturing plant passed an independent food safety audit. Conte's Pasta allegedly did not pass that audit.
On February 13, 2018, Nature's One filed an action against Conte's Pasta in the Southern District of Ohio, asserting nine different causes of action: breach of contract, breach of implied warranties, fraudulent inducement, conversion, unjust enrichment, negligence, negligence per se, negligent misrepresentation, and declaratory judgment. Nature's One sought to recover $170,898.24 in finished goods, ingredients, and packaging that could not be sold; lost profits from sales to Trader Joe's; and at least $70,000 in packing equipment that Conte's Pasta allegedly refused to return following its failed audit. Conte's Pasta sought defense coverage under its general commercial liability policy with Republic Franklin, but Republic Franklin denied coverage. The case settled three months later, under terms that did not include any payment of damages by Conte's Pasta.
Coverage Dispute
Shortly thereafter, Conte's Pasta brought suit against Republic Franklin in New Jersey state court, seeking a declaration of coverage as well as damages for alleged breach of the policy and alleged bad faith denial of coverage. On August 2, 2018, the case was removed to New Jersey federal court, where the parties cross-moved for summary judgment as to the coverage question only.
The issue before the court was whether any of the three theories of liability presented by Nature's One in the underlying litigation triggered the duty to defend. The theories of liability identified by the court were: (1) recovery for injuries suffered as a result of the contaminated pizza crusts (the "contamination claims"); (2) recovery for losses caused when Conte's Pasta later failed the independent food and safety audit, resulting in lost profits of sales to Trader Joe's (the "failed inspection claims"); and (3) recovery for injuries suffered as a result of Conte's Pasta's refusal to return packaging equipment owned by Nature's One (the "conversion claim").
The court concluded (and Conte's Pasta conceded) that the contamination claims did not trigger Republic Franklin's duty to defend in light of a "sistership exclusion" in the policy that barred coverage in the event of a general recall because of a defect in the product.
As to the failed inspection claims, the court relied solely on the policy's definition of "property damage" to determine that coverage was inappropriate for these claims. The policy only covered physical injury to, or loss of use of, "tangible property." The court reasoned that the failed inspection claims were not premised on any alleged damage to tangible property, but rather they were based on the alleged injury to Nature's One's business relationship with Trader Joe's — a purely economic loss that was not intended to be covered by general commercial liability policies or the express terms of the policy.
Republic Franklin's basis for denying the conversion claim was an exclusion in the policy that excluded "intentional" property damage. The flaw in Republic Franklin's reasoning, the court explained, was that conversion is not necessarily an intentional tort under either Ohio or New Jersey law, and nothing in Nature's One's complaint clearly alleged that Conte's Pasta acted intentionally when it allegedly refused to return packaging equipment owned by Nature's One. It was therefore unclear to the court whether the exclusion relied on by Republic Franklin applied to the conversion claim. However, after applying the maxim that any ambiguities must be resolved in favor of the insured, the court concluded that Republic Franklin did have a duty to defend under the terms of the policy, granting summary judgment in favor of Conte's Pasta.