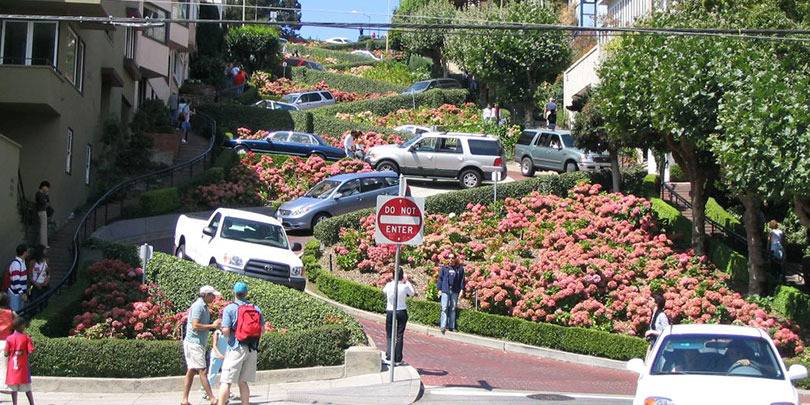 Willful misconduct is uninsurable. It is a fundamental principle of insurance, and it makes sense to both the lay and the lawyerly.  But few states go as far as to codify this principle in the insurance code. California is an exception.
In Office Depot, Inc. v. AIG Specialty Insurance Company, Case No. 15-02416-SVW-LPRx (C.D. Cal. Jan. 4, 2017), the U.S. District Court for the Central District of California held that Section 533 of California's Insurance Code relieved AIG Specialty Insurance Company from any obligation to reimburse $77.5 million in indemnity and $15 million in defense expenses incurred by Office Depot due to a False Claims Act suit.
AIG provided Office Depot with $15 million in coverage under the multimedia module of its liability insurance policy. A whistleblower named David Sherwin filed a qui tam lawsuit against Office Depot on behalf of more than 1,000 California state and local government entities (The "Whistleblower Suit"). The Whistleblower Suit asserted a single count under the California False Claims Act ("CFCA") and alleged that Office Depot employed a "variety of underhanded pricing practices" to defraud California public entities out of tens of millions of dollars.
Office Depot filed a claim with AIG seeking defense and indemnification under the multimedia module. AIG denied coverage and asserted that (1) the Whistleblower Suit did not involve allegations related to media liability; (2) the Whistleblower Suit was barred by numerous exclusions, including but not limited to the contractual liability exclusion, the prior acts exclusion, the price warranty exclusion, and the false advertising exclusion; and (3) the first alleged wrongful act did not occur during either policy period.
Office Depot ultimately settled the Whistleblower Suit by paying $77.5 million.  On April 2, 2015, Office Depot sued AIG seeking reimbursement for the full amount it paid to settle the Whistleblower Suit and for defense expenses. Office Depot also alleged that AIG violated the implied covenant of good faith and fair dealing.
In May 2015, AIG moved to dismiss Office Depot's indemnity claim based on Section 533 of the California Insurance Code, which states that "an insurer is not liable for a loss caused by the willful act of the insured." Office Depot, in turn, asserted that Section 533 did not apply to the CFCA. Specifically, Office Depot argued that a party may be liable under the CFCA for "reckless" misrepresentations, and Section 533 does not bar the indemnification of reckless conduct. The Court rejected Office Depot's arguments and dismissed its indemnity claim with prejudice. Among other things, the Court held that a CFCA claim requires "the intent to induce reliance"—i.e. an intent that the government pays the claim—and thus was more akin to negligent misrepresentation than purely reckless conduct, where the result is not intended by the act. The Court also abated Office Depot's claim for bad faith pending the disposition of its duty to defend claim.
The parties filed competing motions for summary judgment regarding AIG's duty to defend. AIG argued that Section 533 precluded the duty to defend for two reasons. First, AIG asserted there was no potential for indemnity coverage based on the Court's prior Order. Because the duty to defend only arises from the potential for indemnity coverage, and the Whistleblower Suit created no potential for indemnity coverage, there was no duty to defend.  Second, AIG argued that Office Depot had no reasonable expectation of a defense for uninsurable conduct because the policy did not contain any express promise to either (1) cover False Claims Act suits; or (2) defend against allegations of uninsurable conduct.  For its part, Office Depot reargued that Section 533 did not apply to the CFCA and asserted that it had a reasonable expectation of the defense under the multimedia module's general insuring agreement.
The Court agreed with AIG and found no duty to defend. In holding that there was no potential for coverage, the Court said that "though specific intent of fraud is not required, any person who 'burie[s] his head in the sand and fail[s] to make simple inquires which would alert him that false claims are being submitted', certainly expects the harm to occur. This is intentionally harmful conduct." Further, the Court held that Office Depot had no reasonable expectation of a defense. While Office Depot relied on the general coverage grant, the Court noted there was no specific promise to defend CFCA claims or willful conduct. "General liability clauses," the Court held, "are not enough."
Accordingly, the Court held that Section 533 relieved AIG of any obligation to reimburse the approximately $15 million in defense costs incurred by Office Depot. The Court's Order did not reach AIG's arguments under the policy's insuring agreement and exclusions, which AIG asserted independently barred coverage.
This decision reaffirms the strength of Section 533 of the California Insurance Code. Even if the only connection between an insurance policy and California is—as here—the events of the underlying lawsuit, insurers and policyholders must be aware of the potential applicability of Section 533 to allegedly willful conduct.
Image source: By The original uploader was Ramgeis at German Wikipedia [GFDL (http://www.gnu.org/copyleft/fdl.html) via Wikimedia Commons