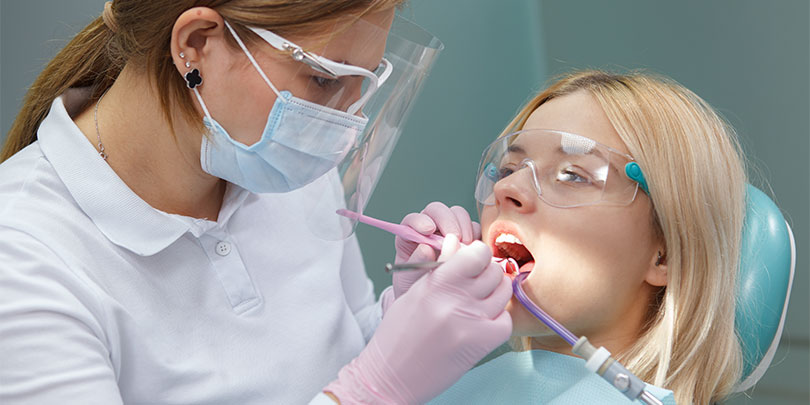 In a recent decision, the Eleventh Circuit Court of Appeals ruled that an insured's failure to allege "direct physical loss or damage" to property was fatal to its COVID-19-related business interruption claim. Although addressed ad nauseam by the district courts – with the overwhelming majority finding no coverage – the Eleventh Circuit's unpublished decision appears to be just the second federal appellate opinion on this issue. The other, the Eighth Circuit's decision in Oral Surgeons, P.C. v. Cincinnati Insurance Co., also involved a dental practice and found no coverage for COVID-19 business losses because there had been no direct physical loss or damage to property.
In Gilreath Family & Cosmetic Dentistry Inc., the insured (Gilreath) was a dental practice in Georgia that canceled routine and elective dental procedures due to federal COVID-19 guidance and shelter-in-place orders. In an attempt to recover its lost income, Gilreath filed a business interruption insurance claim with its insurer, Cincinnati Insurance Co., seeking coverage under the business income, extra expense, and civil authority coverages in its property policy.
The business income and extra expense coverages in the policy required Cincinnati to pay for income lost "due to the necessary 'suspension'" of Gilreath's operations and for extra expenses so long as the suspension and expenses were the result of a "direct 'loss' to property" at the insured dental office and the "loss" was the result of a "covered cause of loss." The policy defined "covered cause of loss" as a "direct 'loss'" not otherwise excluded or limited and defined "loss" as "accidental physical loss or accidental physical damage." The civil authority provision applied when "a Covered Cause of Loss causes damage to property other than Covered Property," resulting in a civil authority prohibiting access to the dental practice and surrounding area.
Cincinnati determined that Gilreath had not alleged physical loss or damage to either its own or other property and denied Gilreath's claim. The district court dismissed Gilreath's subsequent complaint for breach of contract because Gilreath failed to assert any direct physical loss or damage to property.
On appeal, the Eleventh Circuit applied Georgia law and ultimately concluded that Gilreath had not alleged a covered business interruption claim. The court first found that the business income and extra expense provisions would apply only if the COVID-19 pandemic and related shelter-in-place orders caused direct "accidental physical loss" or "damage" to the property. According to the court, the Georgia Supreme Court had already held that the common meaning of "direct physical loss or damage" required an actual change in insured property that rendered the property either unsatisfactory for future use or required repairs. The court explained that "Gilreath has alleged nothing that could qualify, to a layman or anyone else, as physical loss or damage" because the shelter-in-place orders did not damage or cause any change to property. In fact, the court pointed out that while routine procedures were postponed, Gilreath still used its offices to perform emergency procedures. The court also rejected Gilreath's argument that its office was an enclosed space where viral particles could linger, instead holding that viral particles would not cause physical damage or loss to the property even if present. Consequently, the court ruled that Gilreath's complaint failed to state a claim under the business income and extra expense coverages.
Moving to the civil authority provision, the court similarly found that coverage was contingent on a "covered cause of loss" that damaged off-premises property. Because Gilreath did not allege physical damage to off-premises property, the court held that Gilreath was not entitled to coverage under the civil authority provision and affirmed the district court's ruling.