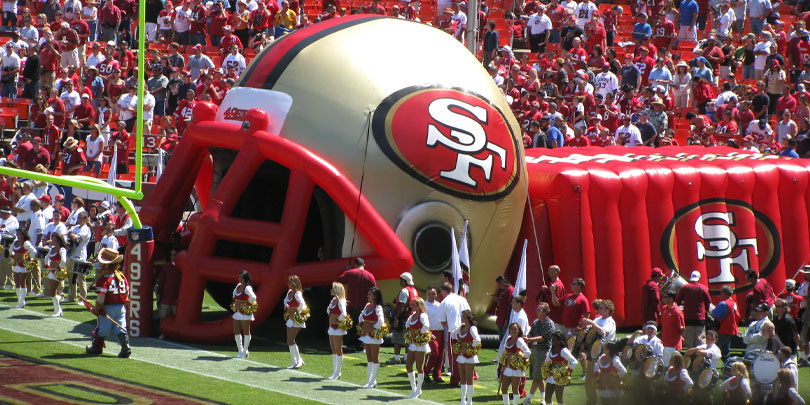 The Ninth Circuit Court of Appeals recently found that insurers did not have to defend a construction company from the San Francisco 49ers' claim that the company negligently failed to construct the NFL team's stadium to be accessible to all people with physical disabilities. In Hartford Fire Insurance Co. v. Turner/Devcon, the federal appellate court ruled that because the construction of the stadium was an intentional act, it did not constitute bodily injury or property damage caused by an accidental occurrence.
Abdul Nevarez filed a putative class action lawsuit against the 49ers, and other related corporate entities, alleging that the 49ers violated the Americans with Disabilities Act by designing and constructing their stadium in a manner that did not comply with federal disability access design standards. In turn, the 49ers sued Turner/Devcon, the joint venture of a New York-based and California-based construction company that had constructed the stadium. The 49ers contended that any liability was caused by Turner/Devcon's negligence and that the joint venture had contractually agreed to indemnify the 49ers for this type of litigation.
Turner/Devcon sought coverage from its insurer Hartford Fire Insurance Co., which filed suit against the company, seeking a declaration that it did not owe Turner/Devcon a duty to defend or indemnify in connection with the lawsuit. Turner/Devcon countersued and also brought claims against Westchester Surplus Lines Insurance Co. and Alterra America Insurance Co.
The U.S. district court in San Jose granted Westchester's motion to dismiss in 2019 and granted Hartford and Alterra summary judgment in 2020. Turner/Devon appealed the district court's decisions.
The Ninth Circuit agreed with the district court that the underlying complaint did not allege an "occurrence" within the meaning of the insurance policy. The appellate court cited a 2003 decision by the Fourth Circuit, holding that "the design and construction of a structure that allegedly violates accessibility laws generally does not fall within the plain meaning of 'accident' when used in insurance contracts." Modern Dev. Co. v. Navigators Ins. Co., 111 Cal. App. 4th 932, 943 (Ct. App. 2003). The court continued by stating that where an insured intended the acts that caused the victim's injury, that event cannot be an accident. Further, the intentional act cannot become an accident "simply because it had the unintended effect of violating federal and state accessibility laws."
Accordingly, the Ninth Circuit found that because the design and the construction of the stadium was not an accident, there was no occurrence covered by the policy, affirming the district court's decision.