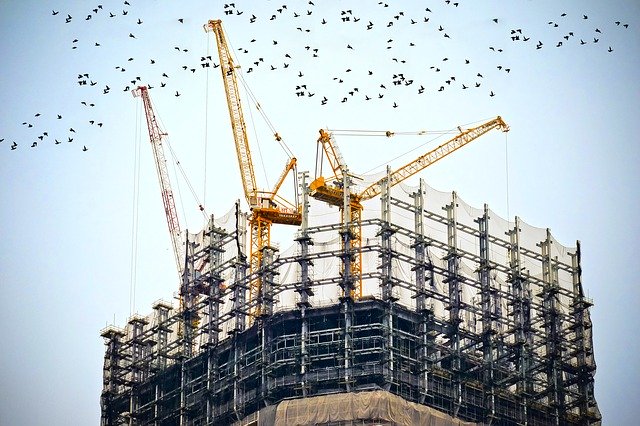 In Balfour Beatty Construction, LLC v. Liberty Mutual Fire Insurance Company, No. 19-20216 (August 3, 2020), the Fifth Circuit determined that Liberty Mutual's policy does not cover a construction company's claim for window damage to a skyscraper caused by a subcontractor's welding because the policyholder failed to show the damage resulted from a covered peril.
The case turned on the court's interpretation of the policy's construction exclusion, which included an exception for "an act, defect, error or omission that results in a covered peril."  The policy defined "covered peril" as a "risk[] of direct physical loss or damage unless the loss is . . . caused by a peril that is excluded" under the policy. The court characterized the exception as an "ensuing loss provision" or a "resulting loss provision," which "act as exceptions to property insurance exclusions and operate to provide coverage when, as a result of an excluded peril, a covered peril arises and causes damage." Such provisions are "only triggered when one (excluded) peril results in a distinct (covered) peril, meaning there must be two separate events for the exception to trigger." (emphasis added).
The policyholder's claim resulted from damage to a skyscraper's windows caused by molten slag dripping and blowing in the wind from a welding job being conducted 18 stories up on the same building. The parties agreed that the damage would be excluded (because it resulted from an act or error relating to construction), unless the ensuing loss exception applied.
The Fifth Circuit found that the ensuing loss exception did not reinstate coverage because there was no second, separate event that caused the damage. "Put simply, Appellants' welding operation involved falling slag, which damaged the exterior glass of [the building]. The welding operation is inseparable from the falling slag; they are not two separate events. The falling slag is not an independent event that resulted in a covered peril." The court contrasted this sequence of events with a hypothetical claim involving a construction-related act that caused holes in the windows, with subsequent water damage to the interior of the building resulting from a storm that forced water through the holes. In such a case, the water damage would be covered by the ensuing loss provision, although the damage to the windows themselves would be excluded.
The court rejected the appellants' attempt to fit the claim within the reading of the exception adopted by the court, reasoning that while it could be argued that "the slag is separable from the welding operation, we do not think that a single phenomenon that is clearly an excluded risk under the policy was meant to become compensable because in a philosophical sense it can also be characterized as a distinct peril."
As a result, the Fifth Circuit held that the claim was excluded, affirming summary judgment in Liberty Mutual's favor.