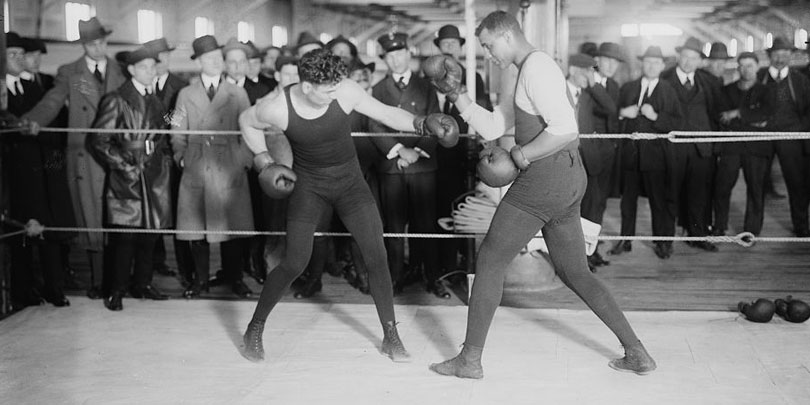 Insurance companies typically incorporate intentional harm exclusions into their homeowners' insurance policies, which allow them to deny coverage where the insured intentionally causes bodily injury or property damage. Policies also often include an exclusion for physical abuse and molestation. However, as the Massachusetts Supreme Judicial Court held in Dorchester Mutual Insurance Co. v. Timothy Krussell et al., No. SJC-12856 (Mass. Aug. 13, 2020), an attempt by an insurance company to invoke such a "physical abuse" exclusion may be unsuccessful to a claim for physical abuse arising in the context of "one-time unintentional contact between strangers."
Underlying Personal Injury Claim
The underlying claim involved a personal injury action brought by 62-year-old Robert Haufler against 23-year-old Timothy Krussell. Haufler alleged that Krussell pushed him on a sidewalk, and caused him to fall and sustain injuries. Krussell claimed that he acted "instinctively" when Hauffler thrust a brightly-lit cellphone in his face, but Hauffler claimed that Krussell acted deliberately and aggressively.
"Intentional Acts" Exclusion
Dorchester Mutual Insurance Company initially agreed to defend its insured under the homeowners policy issued to Krussell's parents, but reserved its rights to challenge the coverage obligations based on an exclusion for intentional acts. The "intentional acts" exclusion precluded coverage for "'bodily injury'. . . which is expected or intended by an 'insured' even if the resulting 'bodily injury' . . . (a) is of a different kind, quality or degree than initially expected or intended; or (b) is sustained by a different person . . . than initially expected or intended."
Dorchester Mutual apparently declined to enter into settlement discussions on a number of occasions, and the Krussels ultimately settled the case for $750,000 out of their own funds, with the belief that $500,000 would be covered by their insurance policy.
Dorchester Mutual Seeks Declaratory Judgment
Following the settlement, Dorchester Mutual commenced an action in the Massachusetts Superior Court, seeking a judgment declaring that it had no duty to indemnify the Krussels under their homeowners insurance policy. The Krussels counterclaimed, arguing that Dorchester Mutual's refusal to participate in settlement discussions, and refusal to indemnify, constituted a breach of contract, and a breach of the implied covenant of good faith and fair dealing.
"Physical Abuse" Exclusion Is Raised for the First Time
Dorchester Mutual moved for summary judgment, and for the first time, argued that even if Krussell did not intend to injure Haufler, and the intentional acts exclusion was inapplicable, that the conduct of Krussell was excluded under another exclusion­—the "abuse and molestation exclusion." This exclusion precluded coverage for "'bodily injury' or 'property damage' arising out of sexual molestation, corporal punishment, or physical or mental abuse." Dorchester Mutual argued that Krussell's conduct constituted physical abuse, and the judge agreed. Dorchester Mutual's motion for summary judgment was granted, and the Krussells filed an appeal.
Appellate Court Reversed the Ruling as to the "Physical Abuse" Exclusion
On appeal, the Krussels' argued that the "physical abuse" exclusion is not meant to apply to a "one-time unintentional contact between strangers," and that the exclusion has typically applied to cases involving ongoing patterns of child or elder abuse. The court agreed that the term "physical abuse" was not meant to be read as broadly as Dorchester Mutual suggested, and the mere fact that the conduct at issue was physically harmful does not equate it to physical abuse. The court explained:
We conclude that a reasonable insured would interpret "physical abuse" to apply only to a limited subset of physically harmful treatment, where the treatment is characterized by an "abusive" quality such as a misuse of power or, perhaps, conduct so extreme as to indicate an abuser's disposition toward inflicting pain and suffering. As the conduct at issue in this case involves no such hallmarks of abuse, a reasonable insured would interpret the term "physical abuse" in the policy as not precluding coverage here.
Accordingly, the Appellate Court reversed the ruling as to the "physical abuse" exclusion, but upheld the trial court's ruling in Dorchester Mutual's favor on the Krussells' claims that it engaged in unfair and deceptive practices. The Krussels had argued that Dorchester Mutual failed to settle once liability had become reasonably clear. The court disagreed, finding that Dorchester Mutual presented evidence sufficient to demonstrate that it could have reasonably concluded that liability was unclear. In reaching its decision, the court declined to express an opinion as to whether the intentional acts exclusion would preclude coverage, and the dispute was remanded to the lower court for further proceedings.